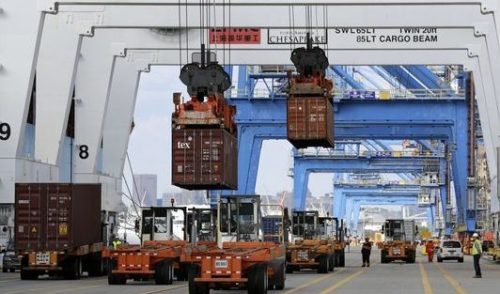 The World Trade Organization (WTO) in its quarterly outlook indicator released on Tuesday said only the tariff row between the United States of America and China gave a much needed elixir to global container trade.
WTO said container port throughput remained buoyant among the seven drivers of trade.
The quarterly indicator is based on merchandise trade volume in the previous quarter; export orders, international airfreight, container port throughput, car production and sales, electronic components and agricultural raw materials.
The WTO attributed the buoyancy in container shipping to a front-loading of imports ahead of an anticipated increase in US-China tariffs among other factors.
The quarterly outlook indicator, a composite of seven drivers of trade, showed a reading of 96.3, the weakest since March 2010 and down from 98.6 in November. A reading below 100 signals below-trend growth in trade.
"Indices for export orders (95.3), international air freight (96.8), automobile production and sales (92.5), electronic components (88.7) and agricultural raw materials (94.3) have shown the strongest deviations from trend, approaching or surpassing previous lows since the financial crisis.
"Only the index for container port throughput remained relatively buoyant at 100.3, showing on-trend growth," the WTO said.
The WTO forecast last September that global trade growth would slow to 3.7 percent in 2019 from an estimated 3.9 percent in 2018, but there could be a steeper slowdown or a rebound depending on policy steps, it said.