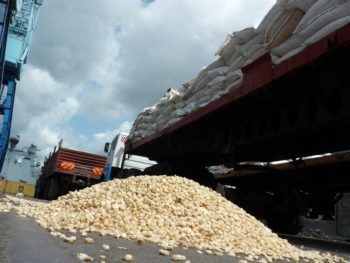 Zambia will allow monitored maize exports this year as the country expects to have a surplus of the staple crop, President Edgar Lungu said a Friday, after foreign sales were suspended in 2016 as a drought threatened output and pushed up prices.
Lungu said in a statement the private sector has expressed concern over the ban on exports. "The worry is that substantial maize surplus may spill into the new season," he said.
Zambia's maize crop is seen above the 2.87 million tonnes produced last year, while its annual consumption is 1.8 million tonnes.