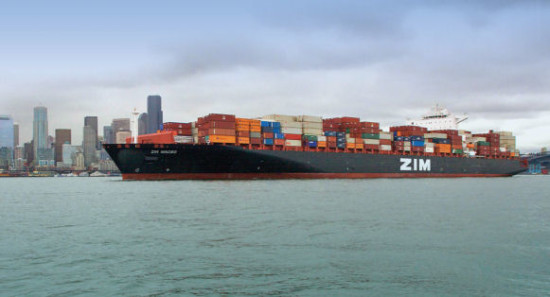 Average freights rates at container line ZIM were $1,925 per teu in the first quarter 2021, a 76% increase over the same period last year.
The increased freight rate was boosted by a 28% increased in volumes, with 818,000 teu carried in the quarter. Revenue more than doubled from $823 mln in Q1 220 to $1,744 mln in Q1 2021.
The improved performance helped ZIM record a $589.6 mln first quarter profit, compared to a $11.9 mln loss in the same period in 2020.
During the quarter, ZIM signed a billion dollar deal with Seaspan to charter dual-fuel LNG container ships to be built at Samsung Heavy Industries. ZIM also completed its IPO in January; the stock price fell short of its expected range and size, but shares have since tripled in price.
The company increased its full-year guidance to an adjusted EBITDA of $2.5-$2.8 bln, and adjusted EBIT of $1.85-$2.15bln.