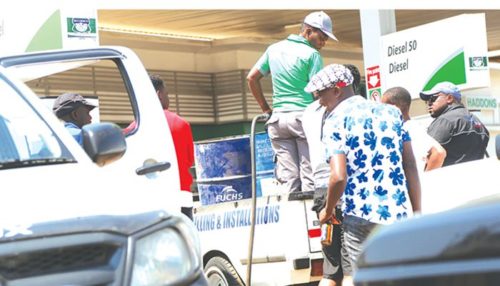 The Reserve Bank of Zimbabwe has released $41 million for fuel procurement.
The southern Africa country has been experiencing erratic fuel supplies for several weeks, with motorists enduring long queues at filling stations.
The money is said to be from part of the $500 million lines of credit, Zimbabwe recently secured to support the procurement of essential commodities.
A statement from the central bank on Monday said that the money to procure fuel was released Friday.
"The bank released $41 million for the procurement of fuel on Friday, the 5th of October, 2018 and the fuel is currently being supplied and delivered to the various filling stations and supply points across the market," the bank said.
The bank reassured the public that there was sufficient fuel in the country and there was, therefore, no need for panic buying of fuel and other basic commodities.
Relevant essential commodities include fuel, electricity, wheat and raw materials for the manufacturing of cooking oil.