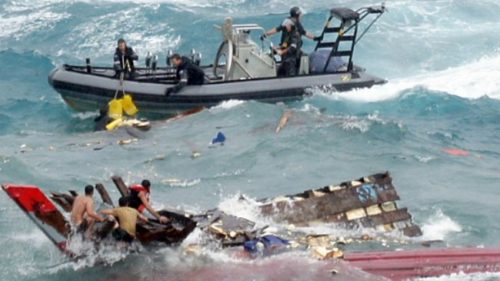 At least 10 people have died and three more remain missing after a makeshift river-crossing boat overturned in southwest China, authorities said Friday.
16 other people were rescued after the vessel capsized on Thursday on the Beipan River in Banhuan village with 29 people on board, according to the Guizhou province fire department.
The rescue operation was continuing on Friday.
The shipowner has been detained.