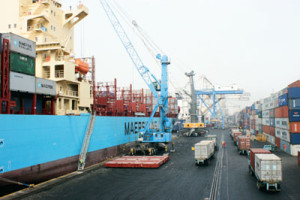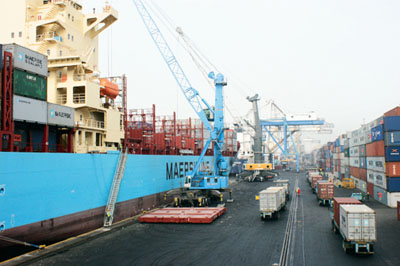 Eleven ships laden with petrol and other products are in Lagos ports waiting to berth according to the Nigeria Ports Authority (NPA) .
NPA disclosed this on Thursday in its daily "Shipping Position" in Lagos. It said that four of the vessels were carrying petrol.
Seven other ships would berth with bulk fertiliser, bulk corn, base oil, crude palmolein and aviation kerosene.
It added that 27 ships would arrive in the ports between Aug. 20 and Aug. 27.
"The expected ships are carrying buck wheat, containers, general cargoes, base oil, bulk fertiliser, bulk corn, bulk sugar, fresh fish, crude palmolein, bulk gypsum and petrol.''
The NPA said that 20 ships were currently at the ports discharging general cargoes, ballast, trucks, empty container, frozen fish, buck wheat, bulk fertiliser, bulk corn, bulk gas, petrol and containers.