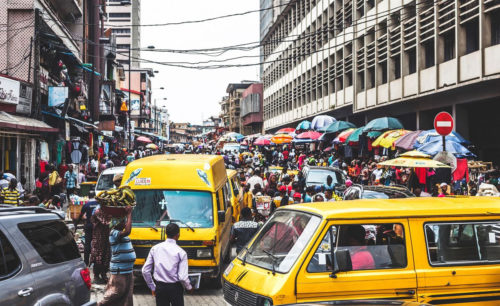 By Omotilewa Quadri 
Nigeria has been ranked 115th out of 140 countries assessed in the 2018 Global Competitiveness Report (GCR) of the World Economic Forum (WEF), a statement has said.
The statement issued by Dr Jumoke Oduwole, Senior Special Assistant to the President on Industry, Trade and Investment, Office of the Vice President, on Monday in Abuja said that the report was released on Oct. 17.
She said that the report showed improved performance across key enabling business environment indicators and suggested an overall improvement in the country's competitiveness.
The GCR is an annual ranking which compares the national competitiveness environment of 140 countries based on 12 pillars – four grouped under basic requirements, six under efficiency enhancers and two under innovation and sophistication factors.
Oduwole listed the insights that could be drawn from the 2018 report about Nigeria's improving competitiveness.
"Nigeria improved in the area of `Enabling Environment, the country improved in three out of four pillars classified as Enabling Environment pillars — Institutions, Infrastructure, ICT adoption and macro-stability pillars.
"This recognises the enabling business environment reforms of the Federal Government in making Nigeria an easier place to do business in.
"`Nigeria is ranked top 100 in terms of `Business Dynamism'.
"The report further acknowledges the positive perception of the private sector for the government's Doing Business reforms, by scoring improvements in the time and cost of starting a business in the country.
"Nigeria's inflation rate has steadily declined to near single-digits since 2017.
"Although the report records Nigeria's annual inflation rate at 16 per cent in 2017, it is important to note that inflation has progressively declined in 2018 to a current rate of 11.28 per cent as at September.
"Nigeria's competitive environment is one of the most entrepreneurial in the world.
"The feedback from the private sector as surveyed by WEF ranks the attitude of Nigerians for taking an entrepreneurial risk as the 13th in the world among the likes of Israel and the U.S., which are currently in first and second positions respectively.''
She said that the report aligned to the broader private sector-led growth model of the Federal Government stemming from the Economic Recovery and Growth Plan (ERGP) launched in April, which prioritises investing in the people.
According to Oduwole, who is also the Secretary of the Presidential Enabling Business Environment Council (PEBEC), Nigeria's market size remains an increasing source of competitive advantage in the global economy.
She said that the report ranked the Nigerian market as 24th largest in the world.
Quoting the National Investment Promotion Commission (NIPC), she said that between 2017 and the first half of 2018, about 154 investment projects had been announced across the country with an estimated value of about $112 billion. 
Copyright Ships & Ports Ltd. Permission to use quotations from this article is granted subject to appropriate credit given to www.shipsandports.com.ng as the source.