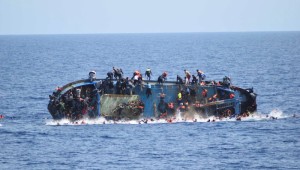 At least 15 African migrants died when their boat trying to reach Europe, capsized off the Algerian coast on Sunday, a coast guard official said.
The state news agency APS said coast guard and civil protection authorities rescued 19 of 34 people on board.
The boat sank off the coast of Oran, a city some 450 km west of the capital Algiers, the official told Ennahar TV station, adding that the boat had departed from Morocco.
No details on the nationalities were provided.
Last week, Algeria's Interior Ministry said the North African country was suffering from an influx of illegal migrants from sub-Saharan countries as Europe had made boat departures more difficult from Libya and other countries.
Agency Report