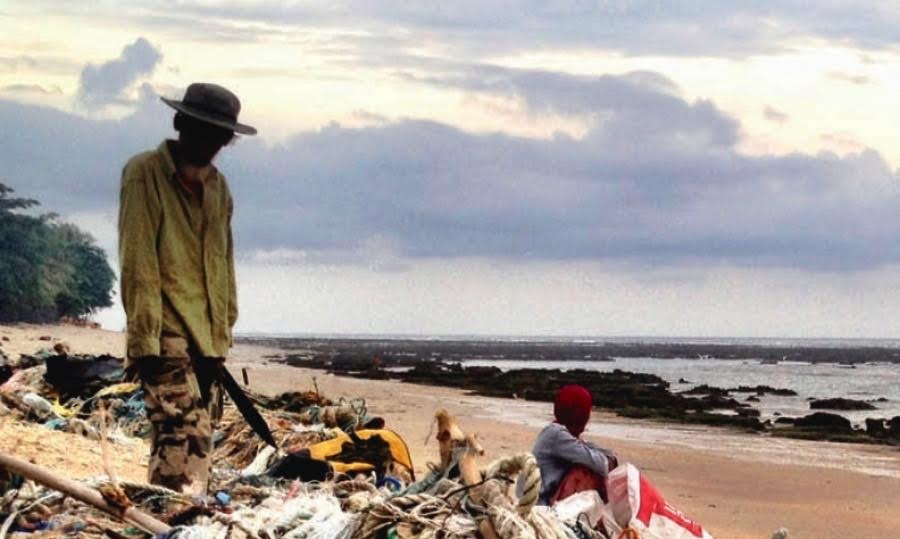 A total of 17 seafarers were abandoned on Kish Island, Iran, some for more than a year, while given substandard food, limited access to fresh water, and subjected to conditions equivalent to slavery, says the charity Human Rights at Sea (HRAS).
The seafarers, some of whom had not been paid for two years, included 12 Indian, three Ethiopian and two Filipino nationals. They had worked on different ships run by various companies, including Baltic Marine and Al Matab Shipping, HRAS reports in a case study. They had been suffering from food poisoning due to contaminated food, as well as many other health problems.
HRAS became aware of the case in May, from Justice Upheld.
Justice Upheld, a British-registered international human rights charity, was contacted by one of the Indian seafarers, seeking help. He had been abandoned on Kish Island by his employer, left without food and with unpaid salaries of up to a year, facing destitution on the island – and initially, when asked to provide further evidence, he was reluctant, fearing reprisals from his employer, said HRAS.
It then came to light that this 'horrendous event' was not an isolated case but that there were 17 seafarers abandoned. Fearing reprisals, they were found in a 'master and slave' relationship. Some had been on the island for over a year, waiting to be paid salaries going back two years, to be signed off, and to be repatriated. They had been denied access to medical assessments and treatments.
"Their respective employment contracts had all expired, and they were left in limbo waiting for the return of their identity papers. All supporting documents had been retained by the shipping company they were employed by, without justification," said HRAS.
Justice Upheld reported the case to the Indian and Filipino embassies; the Indian authorities dealt with the matter urgently, putting pressure on the shipowner's agents to resolve the situation. The seafarers were paid their outstanding salaries and repatriated at the end of May.
"It transpired that the labour abusive practice had an ultimate goal to wear down the seafarers, break them physically and mentally, so they would return home without the salaries due to them," said HRAS. "Not only were they left facing destitution in a foreign land, they had been denied their identity documents so they could not travel. Such practices amount to slavery."
HRAS said: "Such labour abusing practices need to be reported so that the shipping companies responsible for these grave human rights abuses do not continue to do so with impunity. The maritime industry as a whole needs to be aware that there are employers today that still mistreat their seafarers and cause them harm."