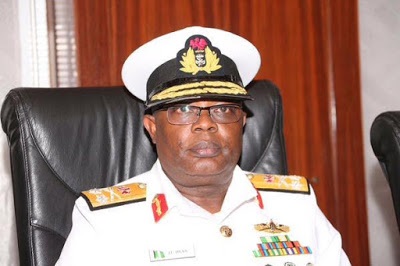 West African countries including Nigeria are losing an estimated $2.2 billion annually to piracy and other maritime crimes in the Gulf of Guinea, the Chief of Naval Staff (CNS), Vice Admiral Ibok Ibas, has said.
Disclosing this in Lagos on Friday at the Annual General Meeting and inauguration of the new executives of the Maritime Security Providers Association of Nigeria (MASPAN), the Naval chief, quoting a statistics by the United Nations Foods and Agricultural Organization, said countries in the region lose about $370 million to illegal and unregulated fishing.
Ibas said owing to the high cases of piracy and sea robbery within the Gulf of Guinea, the International Maritime Bureau (IMB) has ranked the region as one of the most troubled waterways, after the Gulf of Aden.
He however, noted that Gulf of Guinea nations should be circumspect about data published by in some international bodies due to what he called politicization of maritime security by international interest groups in the shipping business.
"Over the last two decades, piracy and sea robbery within the GoG have become a major point of discussion with the region ranked as one of the most troubled waterways. It is estimated that the annual cost of piracy to the GoG region is over $2.2 billion, especially in the maritime domain of Cameroon, Equitorial Guinea and Nigeria.
"Several figures are being bandied; that is why I said we should be circumspect in accepting hook line and sinker some of these figures because of vested interest," Ibas, who was represented by the Flag Officer Commanding (FOC) Western Naval Command, Oladele Daji, said.
On illegal fishing in the Gulf of Guinea, the naval chief noted that unregulated fishing is being perpetrated because most member states do not have the capacity to monitor and secure their maritime domains – a development he said has denied the GoG nation's revenue to finance national developmental projects and also deprive local fishermen of income.
Earlier in his remarks, out-going President of the association, Capt. George Alily, said one of the major objectives of the association is to provide platform in support of national security effort in the maritime environment.
Alily, who commended efforts of the government in addressing insecurity in the nation's maritime domain, said the association will be willing to partner government agencies towards achieving a safe and secured maritime environment.