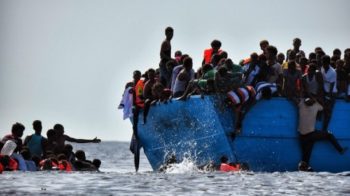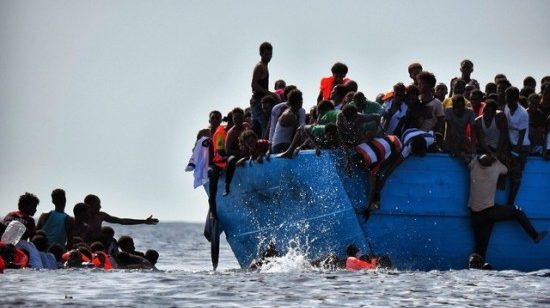 An non-governmental organisation, the Migration Enlightenment Project Nigeria (MEPN) has said that over 2,000 illegal migrants, including Nigerians who attempted to move to Europe illegally through the Mediterranean Sea, have drowned so far this year.
The body also quoted Libya's Foreign Minister Mohamed al-Taher Siala as estimating that around 30,000 irregular migrants are currently being held in detention centres in Libya and another 750,000 outside.
A statement jointly signed by Kenneth Gbandi and Femi Awoniyi, Co-Directors of MEPN, lamented that many migrants still take the suicidal risk of boarding rickety boats in their bid to cross the Mediterranean to safety in Europe, stressing that this is why migrants continue to die daily in the Mediterranean Sea.
The body hinted that in spite of the more than 15,000 migrants who had been returned to Nigeria since the beginning of last year, thousands are believed to still be stranded outside the country in different transit countries, especially Libya, Morocco and Egypt.
It noted that the number of people held in deplorable conditions in Libyan detention camps has risen dramatically in 2018, and urged the Nigerian Government should expedite action in ensuring safe return of its citizens back home.
The body said that migrants stranded, especially in transit, are left totally to the mercy of the very traffickers who took them to their precarious situation.
The statement noted that the ensuing desperation has made most migrants take reckless risks to escape their seemingly hopeless situation in the transit countries, where they are exposed to exploitation and often horrendous human rights abuse.
The statement quoted Mohamed al-Taher Siala, Libya's Foreign Minister, as admitting that its detention facilities still hold many sub-Saharan migrants whom it does not know what to do with.
However, he said that despite the efforts of the Libyan Government in conjunction with European Union (EU) to return some of the illegal migrants to their countries, some of the countries, especially in West Africa, refuse to receive some of their repatriated citizens.
Copyright Ships & Ports Ltd. Permission to use quotations from this article is granted subject to appropriate credit given to www.shipsandports.com.ng as the source.