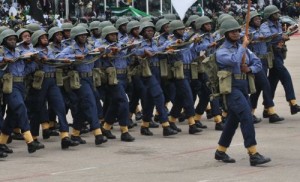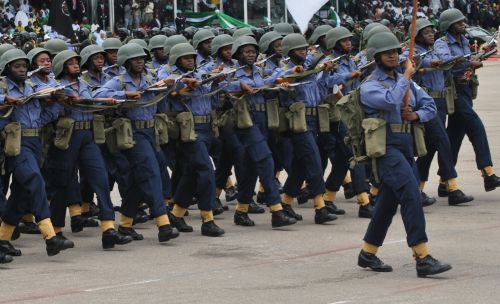 The Senate on Thursday disclosed that it would allocate adequate funds for the take-off of the Naval War College building in Cross River in the 2019 national budget.
Chairman Senate Committee on Navy, Sen. Isah Misau, made the disclosure in Calabar when he led his colleagues on an oversight function to Navy formations in Cross River.
He said that their visit to Calabar was to appraise the performance of the 2017 budget so as to determine the allocation of resources for the 2018 budget.
Misau said that in the interim, funds would be provided for the clearing and fencing of the land in other to secure the area for the project.
The committee members were conducted around the war college site, the Referral Hospital, the Nigerian Navy Ship-Victory yard and the Atimbo Barracks by the Flag Officer Commanding Eastern Naval Command, Calabar, Rear Adm. Mathew Emuekpere.
"The objective of our visit is based on the 2018 budget that came to us. Normally, before we pass the 2018 budget, we have to look at the performance of the 2017 budget so that we can make adequate provision for 2018.
"The land for the war college is about 57 hectares plus another post housing area of about 70 hectares. We are going to capture something; even if it means clearing the place and fencing it.
"Building in the Niger Delta area is very difficult; it is not something you can compare with the north. So, we are going to make adequate provision for the war college.
"We will make provision for the clearing and fencing so that the navy can take adequate provision of the land so that if there are available resources they can start something.
"If the resources are not presently available, then we will look at the 2019 budget for the actualisation of this project,'' Misau said.
The committee chairman explained that the oversight function of the committee was in line with their constitutional duty based on section 88 of the constitution which empowers them to visit projects executed after the release of funds.
"I am satisfied with the way the Navy spent their 2017 budget. The Nigerian Navy does not compromise when it comes to standard.
"Their buildings and jetties are of standard. They don't use low-quality materials in their jobs and I must say that I am very satisfied with their conduct,'' he said.