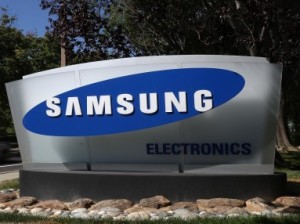 The Senate Committee on Customs, Excise and Tariff on Thursday said it has begun an investigation into allegations of abuse of the Federal Government's Financial Policy by Samsung Electronics.
The Chairman of the Committee, Hope Uzodinma, told reporters in Abuja that some foreign companies, including Samsung, were importing finished goods into the country in the guise that they were "Complete Knocked Down (CKD)''.
He said "Foreigners are here, pretending to be manufacturing different products in Nigeria, pretending to be importing raw materials or Complete Knocked Down(CKD) but in the real sense, they have no assembly plant.
"You can see how a globally-acclaimed company like Samsung is importing finished goods into the country and pretending to be manufacturing or assembling their products in Nigeria.
"Meanwhile, it has been confirmed now that they have no assembly plant in Nigeria."
Uzodinma said the committee also discovered during its oversight visit to Somotex Companies in Lagos that the claim that they were assembling Samsung fridges and television in Ikeja was not true.
He said, "We visited the site, we saw no assembly plant. Samsung has confirmed that Somotex is one of their distributors whom they supply finished products.
"The question is if they supply finished products to Somotex and Somotex is their distributor, how come Somotex is importing CKD and claims to be assembling it in Nigeria."
The lawmaker lamented that Nigeria's economy "is bleeding" and called for the recovery of the country's non-oil revenue.
"The non-oil sector must be protected because this investigation has revealed a lot of things and we will continue without fear or favour until all these things are properly stamped out," he said.
The lawmaker added that the committee's investigation entailed looking into the entire import and export value chain with a view to identifying areas of abuses and leakages.
"Apart from the lousy nature of customs duty collections by the authorised banks and their non-remittances and partial remittances where revenues have been recovered, we have gone into the abuse of fiscal policies.
"Government incentives are being abused by non-manufacturers, and fiscal policies that supposed to assist people to import raw materials are being abused; free trade zones have become points of smuggling.
"These are the areas we have identified and we have raised the alarm so that it can be corrected," he said.