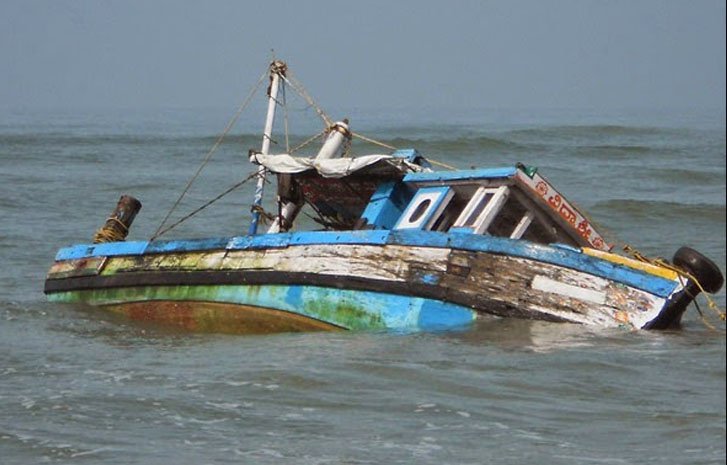 At least 24 passengers escaped death on Friday evening when two boats collided and capsized in Ojo area of Lagos State, Southwest Nigeria.
The accident which occurred at 7:45pm close to the Ojo terminal involved two open fiber boats.
Managing Director of the Lagos State Waterways Authority (LASWA), Damilola Emmanuel, who confirmed the incident, said one of the boats was driving at full capacity with 22 passengers, while the other had just the boat captain and deckhand on board.
He said immediately the incident occurred, the patrol team at the Ojo Terminal was able to move swiftly to rescue the situation.
"One boat was going from Liverpool to Ojo while the other was doing a return trip from the same location.
"LASWA response team were able to rescue all passengers from the capsized boat and transported them to shore, no lives were lost," Emmanuel said.
He said the affected boats, Toba Marine and Eco Lima, are presently in the custody of LASWA at the terminal until the conclusion of investigations into what led to the collision.
Emmanuel attributed the success of rescuing all passengers alive to the fact that they were all putting on life jackets, which according to him also made rescue efforts a lot easier.
"All passengers on both boats were all putting on their life jackets. This is what we have been encouraging. Our agency has been on the forefront of leading the campaign that for no reason should anyone embark on a journey on water without putting on a life jacket. We have also gone a step further to distribute life jackets to encourage boat operators to enforce it," the LASWA boss said.
He said the 1,500 life jackets were distributed within 2017 and January 2018, adding that more would be distributed in the course of the year, however, urging passengers to insist on life jackets before embarking on any journey on the water.
Copyright Ships & Ports Ltd. Permission to use quotations from this article is granted subject to appropriate credit given to www.shipsandports.com.ng as the source.