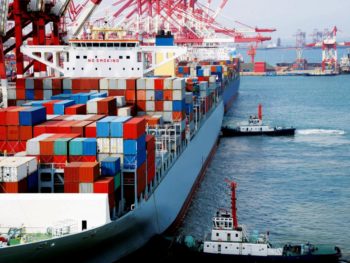 Vessel traffic to the Lagos Port Complex (LPC), Apapa for the first week of February 2016 has shown signs of improving importation with 31 ships expected to berth at the premiere port.
This is the highest number of vessels calling at the port in a period of one week since April 2016.
Data from Nigerian Ports Authority (NPA) shows that the vessels include 13 containerised ships expected to call at APM Terminals and two vessels laden with general cargoes expected to berth at ENL Terminals on February 5 and 6.
This week, the jetties will receive 141,807MT of the premium motor spirit, popularly known as petrol, from five vessels, dispelling fears of possible scarcity of the product. Meanwhile, four more vessels with PMS are awaiting berth.
ABTL and GDNL terminals are expected to receive five of the bulk carriers calling this week. The vessels are laden with 205,484 metric tons of bulk wheat.
Two vessels laden with 50,000MT of steel products are also expected to berth at the ENL Terminals within the period.
ABTL will receive two vessels carrying 10,500MT of base oil. Two vessels, each laden with about 33,000MT of bulk salt and 46,000MT of bulk sugar are expected to arrive at GDNL Terminals this week.