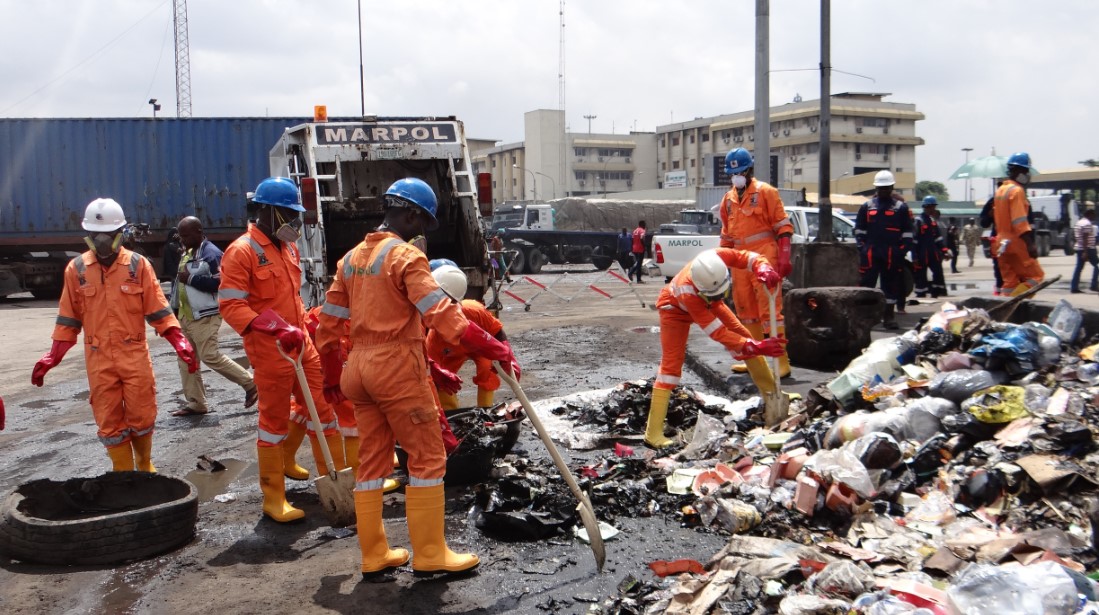 African Circle Pollution Management yesterday evacuated heaps of refuse that have been abandoned for months around the Apapa port gate and environs.
Operations Supervisor of the company, Samuel Jaja said the exercise was carried out in line with the company's Corporate Social Responsibility to improve the port environments.
According to him, it is very absurd for the port environment which serves as the gateway to the nation's economy to be left in a dirty state.
"What we are doing is Corporate Social Responsibility to the Nigerian Ports Authority (NPA) and the community to evacuate the waste that has been heaped in front of the NPA gate.
"NPA is the gateway to the nation's economy and it is very absurd for the port environment to look in that manner. This kind of waste does not portray Nigeria in good light to foreigners.
"Foreigners that come through the vessels may like to go to the hospital or take a walk but when they access our port and see this kind of waste at our gate, it does not tell well of us as a nation. That is why we took it upon ourselves to make sure we clear this place to make it more conducive for both those working within the port premises and other port users," he said.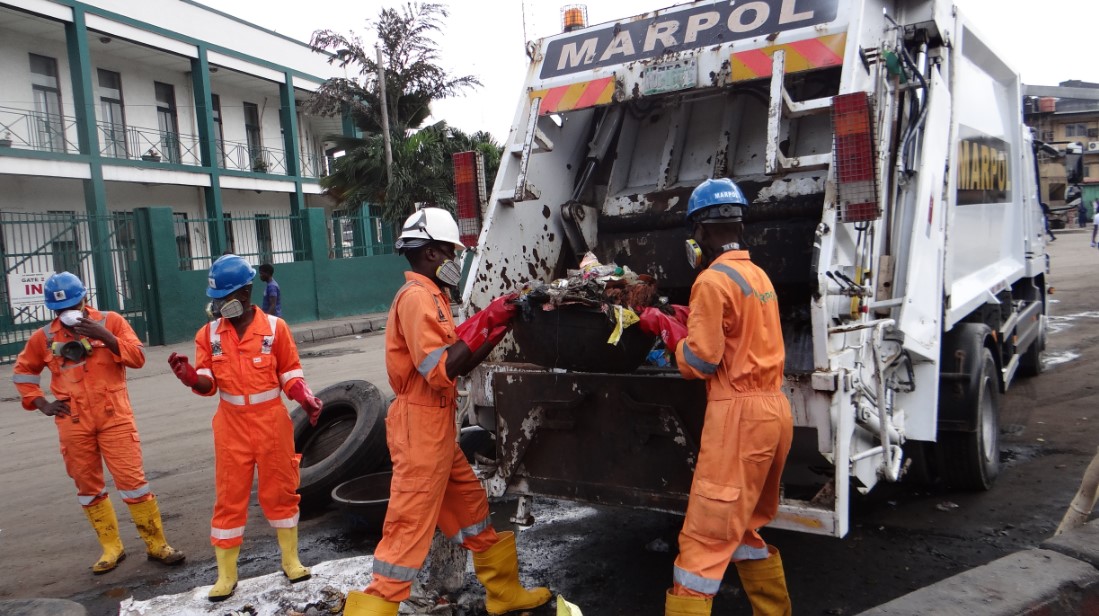 Jaja said the company also sensitized those doing business within the port area on the need to keep a clean environment and also implore the port authority to put measures in place to check indiscriminate dumping of waste on the ports access road.
"We implore NPA to put measures in place to checkmate those who will use that place as a dumpsite. By so doing, people will be aware that it is illegal for them to dump their waste on the road especially the one that is very close to port environment," he said. 
Copyright 2017 Ships & Ports Ltd. Permission to use quotations from this article is granted subject to appropriate credit given to www.shipsandports.com.ng as the source.