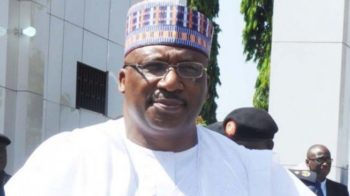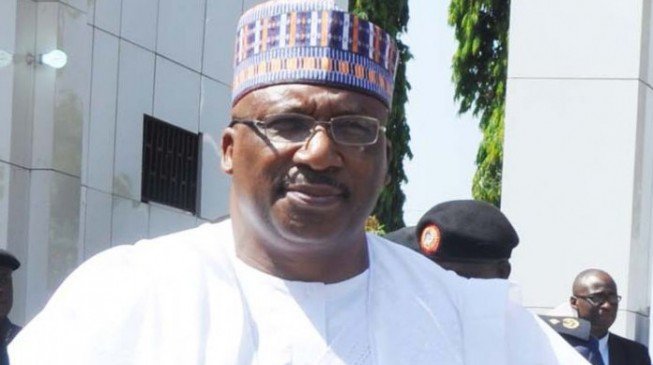 The Minister of Interior, Abdulrahman Dambazau, on Friday said 400 Nigerians are currently saving jail terms in South Africa.
Dambazau made the disclosure at a press briefing on the visit of the Nigerian delegation to South Africa.
On Monday, Dambazau and Geoffrey Onyeama, his foreign affairs counterpart, led a delegation to South Africa over the attacks on Nigerians living in that country.
He said he had a meeting with the home affairs minister in South Africa and discussed a wide range of issues, particularly migration.
The minister said they also discussed Nigerians involved in some criminal activities.
"These are in the minority because equally we have Nigerian professionals who are contributing positively to development of the economy of South Africa," he said.
"However, that is not to say that they should fold their arms and not to do something about somebody involved in criminality.
"But in doing that, we emphasised that due processe of the law should be taken in terms of the assumption of innocence, being proven guilty and in terms of fair hearing.
"I understand that there are about 400 Nigerians who are in their prison for various offences."
He said the offenders would finish their jail terms in South Africa because there was no prisoner exchange arrangement between both countries.
He, however, said that efforts would be made to ensure that such arrangement was put in place in due course.
Dambazau said he also emphasised that due process of the law should be taken in dealing with suspects.
"When we met with the Nigerian community, we also emphasised that those who are involved in criminal behaviour should not be allowed to spoil the good names of themselves and Nigeria," he said.
"So they have that moral responsibility to report where necessary."
The minister said the issue of passport challenge was also tabled at the meeting with the Nigerian community with a promise that it would be resolved.
"There were complaints that the passport machines were old and from our record we understand that they were supplied in 2007," he said.
"I then promised them that arrangement must be made to ensure that all passport machines are changed to modern ones.
"We are going to streamline the issuance of passport."
Copyright Ships & Ports Ltd. Permission to use quotations from this article is granted subject to appropriate credit given to www.shipsandports.com.ng as the source.