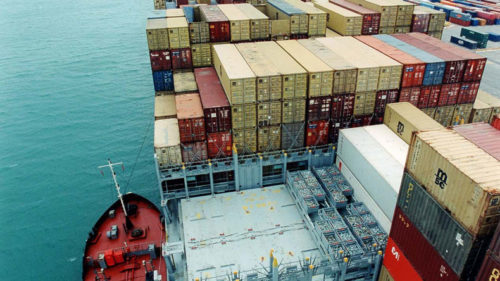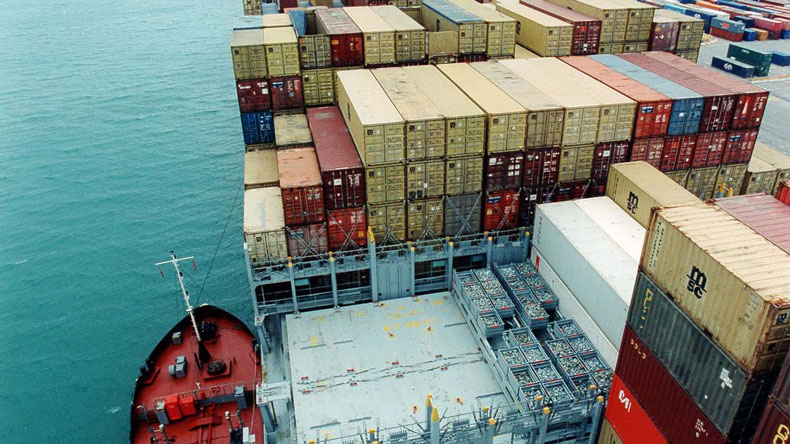 A weekly report from the International Association of Ports and Harbors (IAPH) Port Economic Impact Barometer shows that the COVID-19 pandemic impacts ports differently according to regions.
The report authored by Port Economics members Theo Notteboom and Thanos Pallis shows that cancellations, mainly on routes to the Far East, are clearly affecting container ships.
Some 45% of ports report that the number of containership calls fell by between 5% and 25% compared to 34% the previous week, while 8% of ports faced a significant drop, over 25% in containership calls.  Ports reporting reductions of more than 25% in calls in the cargo ship category increased to 16%; less than half of the ports mention that the number of calls of other cargo ships is fairly stable compared to a normal situation. 
In North America, boxship calls have deteriorated rapidly in recent weeks. This week, 71% of ports responding to the survey have experienced a 5%-25% reduction in container ship calls, a figure well above the world average. 
However, the WPSP Covid-19 Working Group expects a recovery by the end of May/beginning of June for some ports in Asia in terms of container shipping services, with a corresponding positive impact six to eight weeks later in regions such as Europe and North America.
"We are beginning to see some lines reintroduce services on the main East-West routes that they had previously neglected. We have also received reports from East Africa of a return of liner services out of Asia this week, which is a positive development," explained Notteboom.
More and more ports are reporting under-utilisation of liquid bulk storage facilities, 26%. The proportion of ports with higher levels of use of liquid bulk storage facilities has fallen to 13%, the lowest figure since the start of the survey.
A similar development is observed in the solid bulk sector, 32% of ports report under-utilisation of facilities compared to a range of 17% to 25% in the last six weeks. The proportion of ports with higher levels of utilisation in solid bulk storage has decreased to 10%, also the lowest figure to date.
North American ports are experiencing fewer delays in inland transit and greater availability of port workers. The hinterland transport situation in that region is, on average, much less disrupted than it is worldwide, particularly for trucks entering and leaving port areas. Except for railways, the number of ports that have faced hinterland transport disruptions has remained below 20%.
In addition, North American ports generally report few problems with the availability of port workers.
"The members of our WPSP Covid-19 Working Group have given us a unique insight into the changing impact of the contagion on ports in different regions of the world. We now see Asian ports fully operational and with promising signs in terms of recovery. European ports are gradually returning to the 'new normal', while ports in regions such as South America and Africa are having to adapt to the contagion, which in many cases is reaching its peak there," said IAPH director general Patrick Verhoeven. "We expect more ports in the Middle East and Asia to participate in the next survey." 
Copyright Ships & Ports Ltd. Permission to use quotations from this article is granted subject to appropriate credit given to www.shipsandports.com.ng as the source.