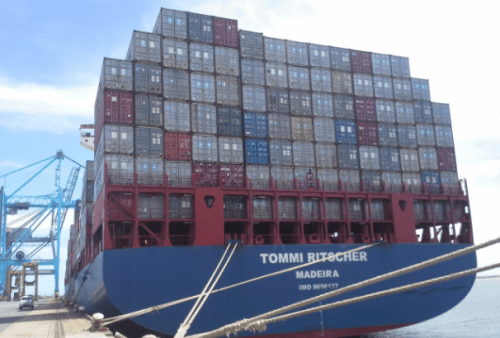 The eight crew members of Tommi Ritscher containership, who were kidnapped by a group of pirates on April 19, 2020 while the vessel was within the Cotonou anchorage area, West Africa, have been freed, according to reports.
The development was also confirmed by Bulgarian Foreign Affairs Minister Ekaterina Zaharieva, who said on social media that the Bulgarian captain of the vessel was freed and on his way home.
The 4,957 TEU ship was approached by a speedboat and a number of persons managed to board the ship, according to Dryad Global. 
11 crew members of the Portuguese-flagged containership managed to flee to the citadel, after pirates attacked the ship, while the remaining eight were unaccounted for and were kidnapped.
Nigerian Special Forces boarded Tommi Ritscher and rescued 11 crew members from the citadel.