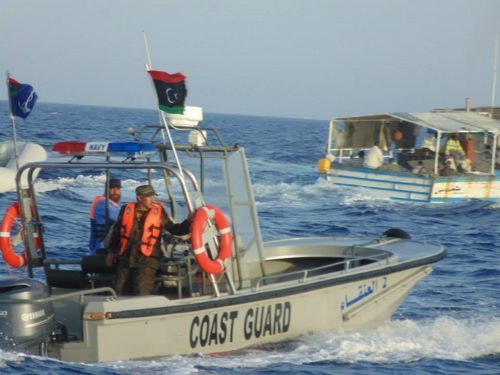 Libya's coastguard on Tuesday said about 473 migrants intercepted at sea trying to cross the Mediterranean since on Saturday, including those rescued by a merchant ship had been returned back to detention centers in the country.
The Coastguard Spokesman, Ayoub Qassem, who stated this, said the returned migrants were from different sub-Saharan and Arab countries.
He said two people died having spent 24 hours at sea and that four people with burns were taken to the hospital.
U.N. aid agencies had earlier condemned the transfer of migrants to Libyan detention centres in which they often face abuse, lack of medical care, rape or forced labour, according to 61-page U.N. report in December.
"In Libya's current context, where outbreaks of violence and widespread human rights violations prevail, no rescued refugees and migrants should be returned there," Spokesman, U.N. refugee agency (UNHCR), Charlie Yaxley, told a briefing.