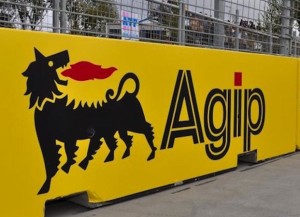 A Federal High Court sitting in Lagos, on Wednesday adjourned until May 28, the hearing of a $55 million debt recovery suit by the Federal Government against Agip Oil Company Ltd.
The Federal Government had filed several suits seeking to recover about $12 billion in missing crude oil revenue from some International Oil Companies (IOCs); from Agip, it is claiming $55 million.
The Federal Government was represented by Chineme Onuoma, while Agip was represented by Oladimeji Ojo.
At the commencement of the trial, Onuoma told the court that the case was scheduled for trial and that the plaintiff was ready but that the defendant had a pending motion before the court.
The defendant said that their motion was to amend their previously amended statement of defence.
Ojo informed the court that it was necessary for the defendant to amend their documents and attach other vital ones in their defence.
Attached to the motion was an affidavit deposed to by Ibukunoluwa Owa, an exhibit and a written address.
The motion was moved and Onuoma said that he would not object to the application to enable the case go on speedily.
The court granted the application but expressed displeasure that since the case was brought before it there had been so many applications which had stalled the progress of the suit.
The case was consequently adjourned until May 28 for trial.
The suit was filed by the Federal Government through its counsel, Prof. Fabian Ajogwu (SAN) in 2015 against some International Oil Companies (IOCs).
It was to recover lost revenues arising from undeclared and under-declared crude oil shipments from Nigeria to different parts of the world.
The Federal Government had also sued Total E&P Nig. Plc, alleging that the oil company under-declared the volume of crude oil it shipped out of the country between January 2011 and December 2014.
As a result, the Nigerian government was shortchanged to the tune of $245 million due to the alleged shipment of several barrels of crude oil out of Nigeria without appropriate remittance to the government.
It had also filed similar suits against Chevron Nigeria Ltd, Chevron Petroleum Nigeria Ltd, Shell Western Supply & Trading Ltd among others.