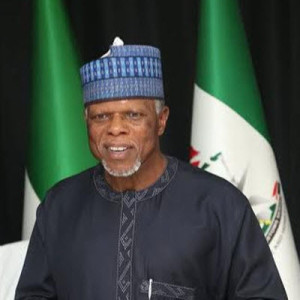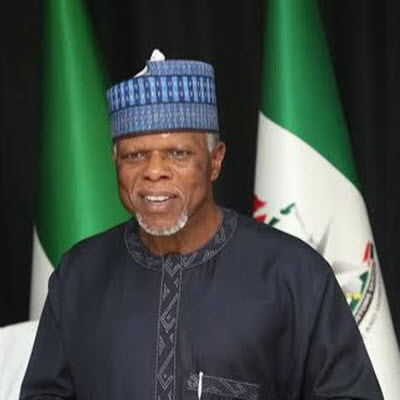 Against the backdrop of the seizure of a container load of 661 pump-action rifles by operatives of the Nigeria Customs Service (NCS) in the Mile 2 area of Lagos on Sunday, the Comptroller-General of Customs, Hameed Ali, has said that NCS will endeavour to replace faulty scanners at the seaports before the end of March 2017.
Many experts believe that the container load of arms and other contrabands find their way out of the port due to the dearth of functional scanners.
Speaking in Lagos on Monday, Ali said most of the scanners at the ports are not working and that due to lack of funds, Customs has not been able to replace them.
"We have problems with the scanners because most of them are not working. We are working diligently to replace them. By God's grace by the end of this first quarter, we will have scanners at our ports.
"With the ones we have now, we have done scrutiny on them and two of them can be repaired and put back but we need to replace most of them.
"Paucity of fund has been part of our problem but we are working diligently to ensure that we get scanners into the ports and the borders. We are working on that," he said.
Ali said due to the poor conditions of the scanners, Customs officers have resorted to physical examination of goods but admitted that this has made 48 hours cargo clearance of goods impossible as it does not help in facilitating trade.
"Customs has pride itself on clearance of goods under 48 hours in the past but because of the unavailability of scanners, we have now propelled our officers to ensure proper examination although it is not going to facilitate trade as we want it but for security of this country, we would rather go through the pains of painstakingly conducting examination on every container at the port.
"We have instructed our officers that no matter what, even if it is only three containers they can examine in a day, they must make sure that any container that gets out of the port is properly screened," he said.
Scanners at the nation's seaports and border posts were installed in 2007 by three service providers namely Cotecna, SGS and GlobalScan. The service providers operated and maintained the scanners for save years before transferring to the Nigeria Customs Service. But takeover by Customs, the facilities have not functioned well. The immediate past NCS management blamed the service providers for installing "obsolete scanners", which have become difficult to manage and maintain.
Founder, National Association of Government Approved Freight Forwarders (NAGAFF), Dr. Boniface Aniebonam yesterday blamed the  management of Customs for failing to provide scanners to aid officers and men of service to perform optimally.
Copyright 2016 Ships & Ports Ltd. Permission to use quotations from this article is granted subject to appropriate credit given to www.shipsandports.com.ng as the source.