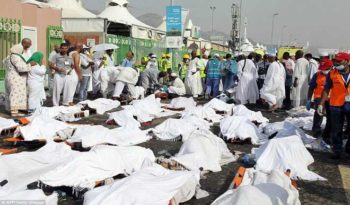 The International Federation of Red Cross and Red Crescent Societies (IFRC) said on Tuesday that 74 bodies of migrants have washed up on the Libyan coast.
IFRC spokesperson, Stephen Ryan of the IFRC said the bodies were found by the Libyan Red Crescent on Monday.
He said that the circumstances involving the drowning of the migrants are not clear yet.
Pictures on the IFRC's Twitter account showed the bodies lined up along the shore covered in white and black bags.