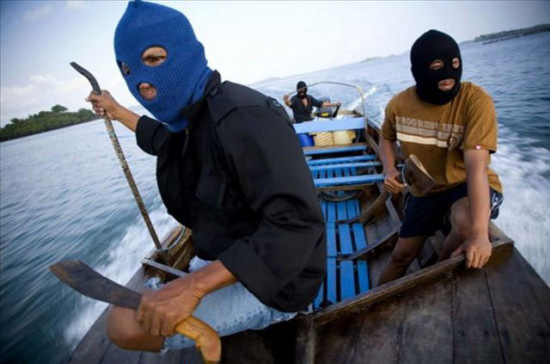 The Regional Cooperation Agreement on Combating Piracy and Armed Robbery against Ships in Asia (ReCAAP) Information Sharing Centre on Tuesday said a total of 76 incidents of piracy and armed robbery were reported in Asia frm January to December 2018, comprising 62 actual incidents and 14 attempted incidents. 
In a statement sent to SHIPS & PORTS DAILY, ReCAAP said the number represents a decrease of 25% in the total number of incidents and a 31% decrease in actual incidents compared to 2017. This marks the lowest number of incidents since ReCAAP ISC began keeping records in 2007.
Of the 76 incidents, four were incidents of piracy, while 72 were armed robbery against ships. 
ReCAAP spokesman, David Lee, in the statement said there was improvement at some ports and anchorages in 2018, particularly at the Manila anchorage in the Philippines while successful arrests of perpetrators were reported in 2018 in Bangladesh (Chittagong), India (off Alang, Gujarat), Philippines (Manila), Indonesia (Pulau Batam), Malaysia (Pulau Tinggi, Sarawak, and off Tambisan, Sabah).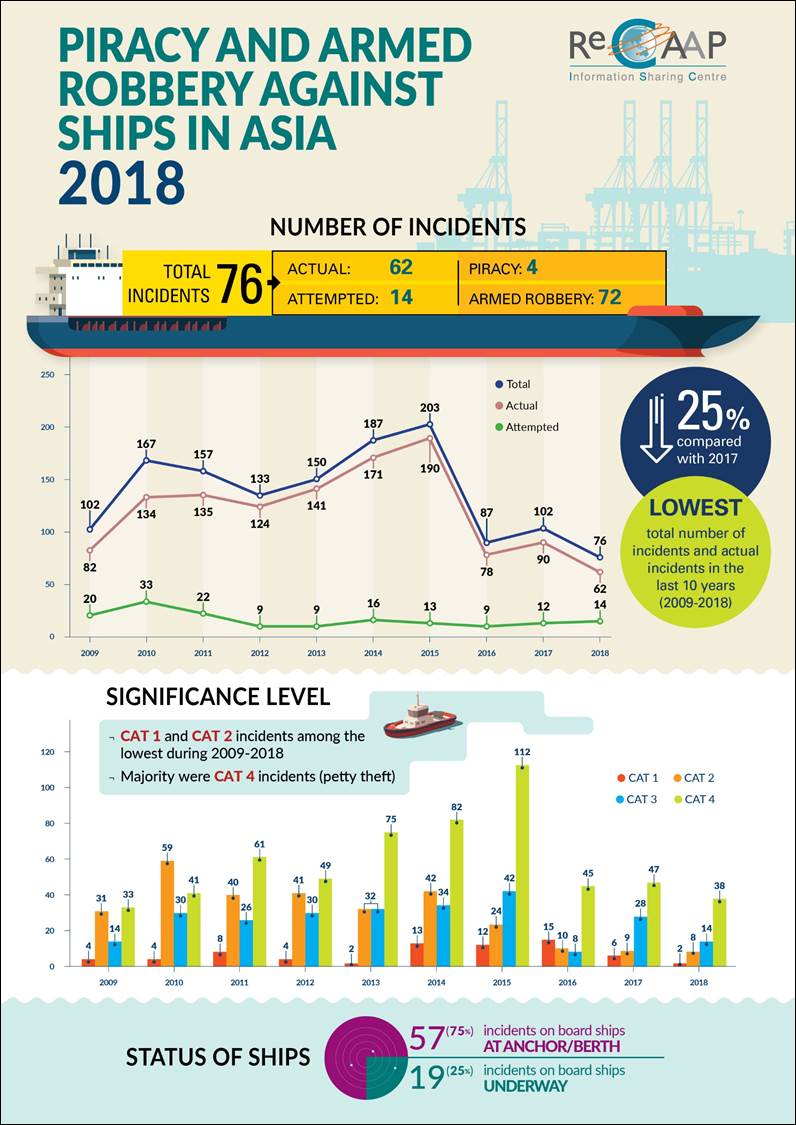 Lee said there was no theft of oil cargo in 2018 in the region while there were two incidents of suspicious intent to steal oil cargo reported in June and August 2018, in which the Malaysia Maritime Enforcement Agency (MMEA) successfully arrested the mastermind and perpetrators in both incidents. 
He said ReCAAP ISC also recorded a decrease of incident of abduction of crew for ransom in the Sulu-Celebes Seas and waters off Eastern Sabah in 2018; three incidents (two actual and one attempted incidents) of abduction of crew were reported in 2018 compared to seven incidents (three actual and four attempted incidents) in 2017. 
The statement, however, noted that there were still areas of concern in the fight against piracy in the region. These include more than ten incidents at ports and anchorages  in Chittagong, Bangladesh, and in Samarinda, Indonesia. 
"There were also slight increases reported in Malaysia and Vietnam. Despite the decrease in the number of incidents in the Sulu-Celebes Seas and waters off Eastern Sabah, the abduction of crew for ransom remains a serious threat in the area," the ReCAAP statement added.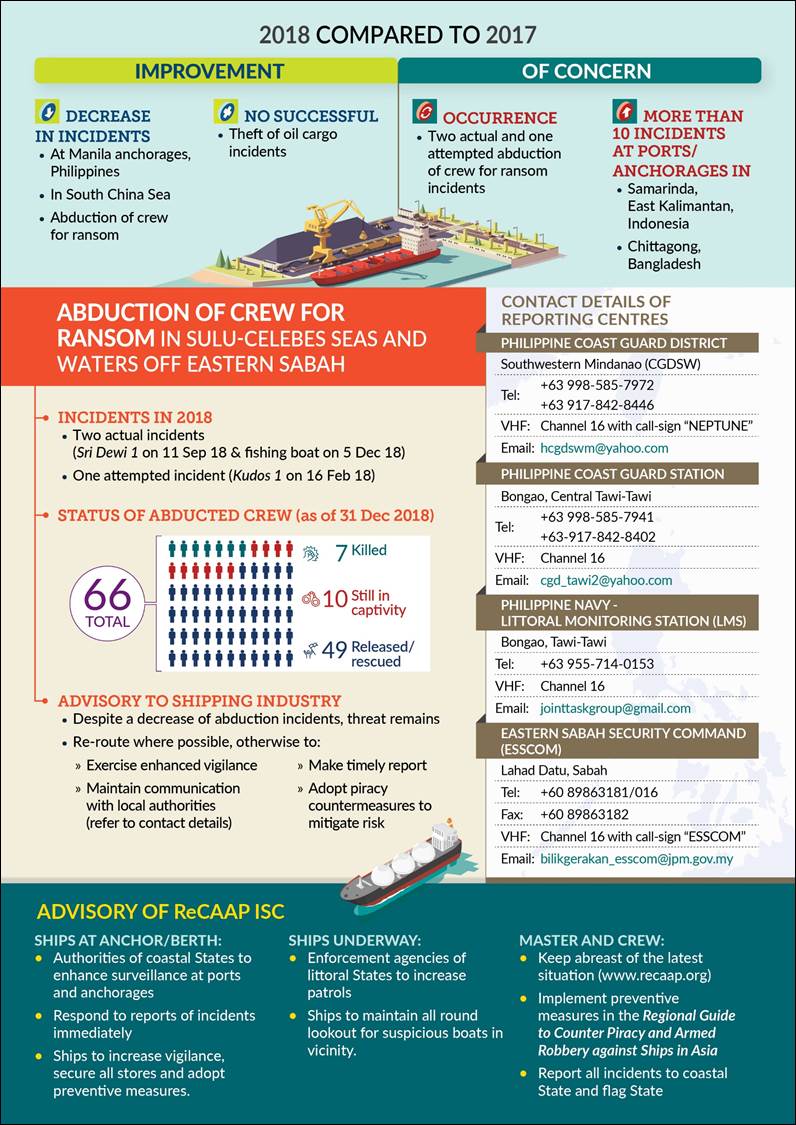 "While ReCAAP ISC welcomes the recent downward trend in the number of incidents of piracy and sea robbery in Asia, we urge the law enforcement/regulatory authorities and shipping industry to continue the vigilance and cooperation that has led to the decrease," said Masafumi Kuroki, Executive Director of ReCAAP ISC.
"In Asia, more than 90% of the incidents are armed robbery against ships, which occur in territorial waters of the Coastal States. Therefore, the ownership and efforts of the Coastal States in deterring, detecting, and apprehending perpetrators is vital in reducing the number of incidents in Asia, as are the vigilance and preventive measures by ships," Kuroki added.   
Copyright Ships & Ports Ltd. Permission to use quotations from this article is granted subject to appropriate credit given to www.shipsandports.com.ng as the source.