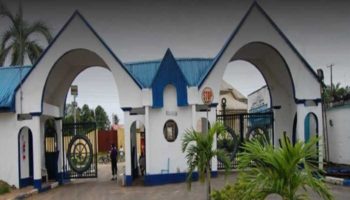 By Comfort Oseghale 
Non-academic staff are in the majority at Maritime Academy of Nigeria (MAN) Oron, findings by SHIPS & PORTS DAILY has revealed. 
A member of the institute's Interim Management Committee, who does not what to be quoted, confirmed that at least 80 percent of the academy's workers are support staff. 
According to the committee member, "Of the 20 per cent in academic roles, 65 per cent are non-maritime professionals. This has greatly watered down the quality of education from that academy." 
He also identified overpopulation as one of the reason's behind the academy's underperformance. 
"The school is over populated and its facilities can no longer contain the current student population," he said 
Further findings by SHIPS & PORTS DAILY revealed that no fewer than 800 cadets are crammed into a classroom meant for 100, while student hostels are overstretched as they house more than ten times the number of cadets they were originally designed for. 
"It is worrisome that the institution has degenerated to this level right under the nose of our leaders. Nothing is working in that school anymore. No wonder they produce cadets and graduates who cannot find seatime training, proceed with their education or find gainful employment anywhere," a source at the institution said. 
Several stakeholders have lamented the poor state of MAN Oron, with some calling for its scrapping. 
The Registrar of the 38-year old institute, Mpkandiok Ante Mkpandiok, told newsmen in Lagos in November 2016 that MAN Oron's graduates are half-baked. 
"The academy is suffering. It may not be totally a problem of the management, funding is a major aspect and this is government's fault. Most of the cadets, after their 2 years National Diploma in the academy are on the streets. They cannot make progress in their seafaring career because there is no berth on board a ship for them to do their 12 to 18 months training and without that aspect of the training, whatever they did in Oron is wasted and they go back to nursery school.
"This is the reason we are crying of dearth of maritime professionals in the industry because these people cannot go further or how will they qualify as seafarers?" Mpkandiok, who was the Acting Rector of the institute at the time, declared.   
Copyright Ships & Ports Ltd. Permission to use quotations from this article is granted subject to appropriate credit given to www.shipsandports.com.ng as the source.