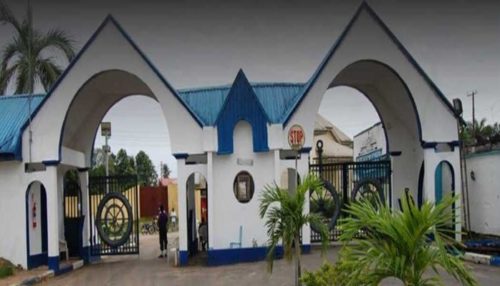 The Rector, Maritime Academy of Nigeria (MAN), Duja Effedua, on Sunday said the institution is partnering with the Nigerian Maritime Administration and Safety Agency (NIMASA) to upgrade facilities in the academy.
Effedua, who disclosed this to journalists on Sunday in Lagos, noted that the partnership was to ensure adequate training facilities in the academy.
He explained that the measure was for the premier maritime institution to be in line with internationally acceptable specifications to attain compliance with the International Convention on Standards of Training and for watch-keeping for Seafarers (STCW 1978) and as amended in 2010.
Effedua said, "Fully equipped multimedia classrooms with fire training grounds and custom purpose built swimming pool as well as realistic
simulation environment are some of the new innovations his team and
NIMASA are working on.
"We have structured and have gotten 60 percent right. Presently we are sourcing for qualified lecturers home and abroad.
"We are also remodelling the classrooms, hostels as well as the library.
"I am glad to announce that the management of NIMASA has promised to
be with us all the way in terms of financial support.''
Effedua said a new simulation centre, which NIMASA has commenced the
process of equipping to international training standards, is under construction.
The MAN rector said, "Dr Dakuku Peterside is a person who matches words with action.
"NIMASA has commenced the process of acquiring a simulator amongst
other equipment for training of our cadets to ensure that Certificates of Competencies (CoCs) issued here attain global recognition.
"I believe before the end of the 2019 academic session, we shall be one of the best maritime academies in Africa.''
NIMASA by law provides 5 percent of its revenue to fund the academy.
MAN Oron graduated a total of 613 graduates made up of 325 Marine
Engineers, 142 Nautical Scientists and 146 Maritime Transport Engineers were awarded Diploma Certificates in the 2017/18 academic session
The institution is listed in the International Maritime Organisation's White list of Institutions that have fully complied with the STCW 1978 Convention, as amended in 2010.