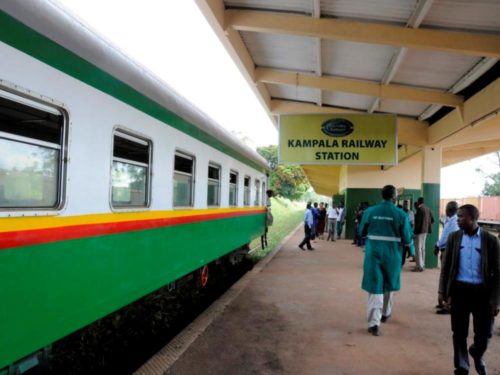 Uganda says it hopes to finalise a $2.2 billion loan deal with China's Exim bank by the end of the year to pay for part of a railway line to connect Kenya's Mombasa seaport with Kampala.
Uganda has also reached an agreement with its east African neighbour Kenya where the two countries have committed to work on the project simultaneously with the aim of completing it by 2022.
Kampala is seeking $2.2 billion from Exim Bank to fund its section of the project, about 273 kilometres from Kampala to Malaba on the border with Kenya.
The loan will enable Uganda to replace an existing old line with the new so-called Standard Gauge Railway (SGR) line help to make shipments faster and cheaper.
According to Uganda's Works and Transport Minister, Monica Azuba Ntege, negotiations with Exim bank were in "advanced stages."
She told a news conference in Kampala that, "Their team has already been here but there are some other things that they wanted and we have already supplied them. So I really believe that any time this year they will be calling on us to sign that agreement."
Ntege said the "harmonisation" of the project between the governments of Uganda and Kenya had been undertaken. "The plan is for the two countries to have completed their respective (rail) sections … by June 2022."
She said in the long term, there are plans to extend the line deeper into the region's hinterland to include lines to eastern Congo, Rwanda and South Sudan.