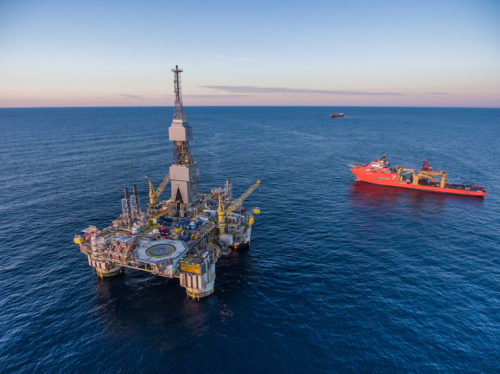 Israel's energy ministry on Sunday said will tender off 19 new offshore blocks to oil and gas companies.
The move, it hopes will rebound from a disappointing bidding round a year ago.
Israel in 2009 discovered that it had large reserves of natural gas off its Mediterranean coast.
The ministry's Director General, Udi Adiri, said details of the tender will publish by the end of the month and, about half a year later, choose the winning companies.
Last year's auction elicited bids from only two groups of companies, and the ministry said it expects more to compete this time as conditions have improved.
In 2017 the energy market was weaker and companies, in general, were investing less. There was also concern over where to sell any newfound gas since Israel is a small market.
Adiri said, "There is strong interest in this tender, certainly compared to the previous round."
According to him, the 19 blocks have been divvied up into four sectors that benefit from more comprehensive geological studies than last time.
The country has also signed major export deals with Jordan and Egypt over the past two years, opening new markets to companies looking to sell gas from Israel.
Adiri further said conditions in the global energy market had improved with companies more willing to make investments.
He said the exploration licenses will be for three years, with options to extend up to four more years, should terms be met.
Last year Israel received bids from Energean and a consortium of Indian firms including Bharat PetroResources, Indian Oil Corp , Oil India and ONGC Videsh.