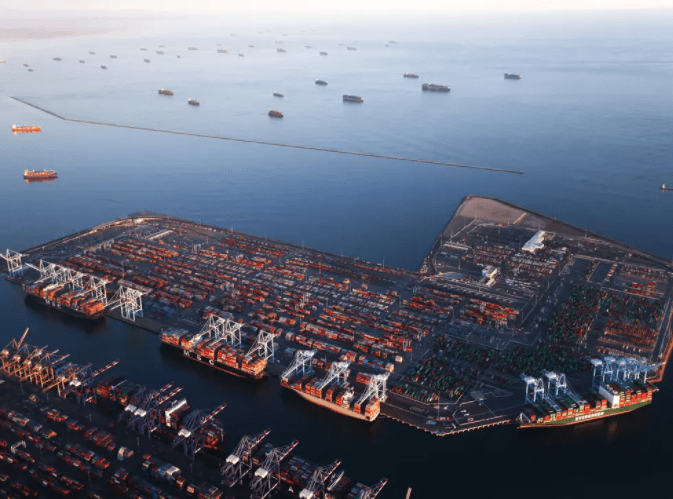 The number of containerships queued at the ports of Los Angeles and Long Beach (LA/LB) in the United States of America has crossed the 80 mark for the first time.
According to the Marine Exchange of Southern California there were 81 containerships either at anchor or loitering in drift areas in San Pedro Bay waiting to dock at LA/LB. Some 30 boxships are at berth in the two ports as of 9 November.
The figure of 81 containerships waiting to berth at the two Southern Californian ports surpasses the record of 79 boxships queued on 21 October.
The growing queue of vessels comes despite Federal Government intervention to try and clear the backlog at the key US gateway terminals.
Last week Port of LA Executive Director Gene Seroka revealed that many of the vessels at anchor under 10,000 teu were new callers at the port either from lines that have recently entered the Transpacific trade or chartered in by retailers looking to beat supply chain congestion. According to Seroka these vessels have been setting sail from ports in Asia with berth reservations at the Port of LA and end up waiting weeks in San Pedro Bay for berth space.
The total number of vessels of all types at anchor or loitering in San Pedro Bay on 9 November was 168, one less than the back-up record of 169 on 21 October this year.