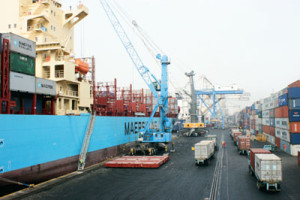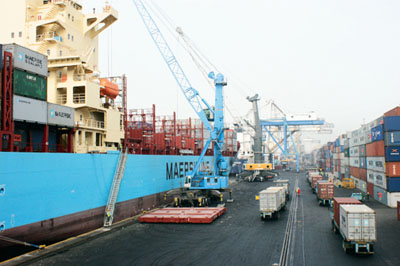 Eight ships laden with various products, including petrol, are at the Lagos ports waiting to berth, the Nigerian Ports Authority (NPA) said on Tuesday.
The NPA disclosed in its daily "Shipping Position" in Lagos that four of the vessels had petrol consignment.
It said that four other ships would berth with bulk corn, wheat, container and bulk fertiliser.
It added that 35 other ships laden with petroleum products, food items and other goods were expected at Apapa and Tin-Can Island ports between Tuesday and June 19.
"The expected ships are carrying bulk wheat, containers, bulk sugar, general cargoes, bulk salt, bulk gas, base oil, bulk corn, bulk fertiliser, diplomatic call and petrol,'' it said.
It also said that 14 other ships were currently at the ports discharging general cargoes, bulk wheat, base oil, steel products, crude palmlein, bulk gas, petrol, container and bulk corn.