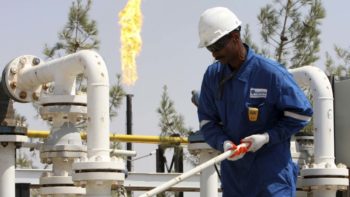 A consulting firm, H. Pierson Associate, has urged the federal government to harmonize all existing local content policies and guidelines in the country to ensure harmony in implementation.
A review of the Federal Government's local content Executive Order by the firm described the order as one of the most unique decisions of President Muhammadu Buhari-led government since its inception, but added that a few other initiatives will add more impetus to its success.
"For H. Pierson, there is also the need for the States and Local Governments to follow suit in rolling out and enforcing local content policies at their level. With one or two states already taking the initiative on this, other states should quickly do the same," the firm said in a statement.
It said the involvement of the states can be facilitated by the Federal Government, through the National Council of States.
It further urged the government to speedily formalize the framework for the implementation of this new cross-sectoral national local content drive.
According to the H. Pierson review, direct benefits of this Executive Order if properly implemented, include significant expansion in local demand on existing and potential production facilities, resulting expansion in capacity utilization, the multiplier effect on increased employment across sectors, reduced imports, large foreign exchange savings and less pressure on the Naira.
"If this expansion occurs alongside improvement in power supply, the overall impact on the country's gross domestic product and reduced poverty levels should be significant. It is however important to note that the full impact of these benefits will not occur immediately but should be expected to occur gradually over the coming years," it said.
The firm opined that the optimistic view of the transformational benefits of this new local content Executive Order is based on the gains observed to date from the Federal government's 2010 Local Content Law for the Oil and Gas sector, which has migrated local content in this previously closed up sector, from little or nothing to about 30% today.
The statement further reads: "backed by this reinvigorated Federal Government commitment to local content, this percentage is bound to see a jump in the coming years.
"The oil and gas sector has served as a pilot in demonstrating the possibility of successfully implementing such a policy across sectors. We do also know that the power sector, which had initiated its own local content guidelines prior to now, holds great potential for the economy, once its key bottlenecks are removed and this executive order is vigorously rolled out.
"In all of this, one must commend the roll played by the private sector through the Nigeria Economic Summit Group (NESG) in galvanizing attention to the need for a strong "Made in Nigeria" policy framework. This was the theme of its 22nd Summit which held in October 2016."