Of all the Senate committees since 1999, we have not had a maritime committee that has been able to galvanise the interest of the various groups within the sector as this 8th Assembly. I think this is as a result of their efforts and understanding the effects of collaboration. When one is in government, there is this egotistical feeling of knowing it all but to my amazement, this present senate came to the maritime stakeholders to know their plights and how to provide solutions. I praise them for that but as legislators, they need to impact more and bring about meaningful development to legislations to the industry. When stakeholders understand it that way, they can now condense all their concerns into legislation for all us to live peaceably in an environment that is friendly and will ensure shared prosperity for all. This is basically the essence of government. The senate should look at the various bills before them that are going to impact on the stakeholders directly and give those bills expeditious passage in a patriotic manner. One of such bills is the anti-piracy law which is based on maritime activities. Once the bill is passed, there will be a huge turnaround within the maritime industry.
Candidly, I cannot say. A number of bills have travelled in and out of the legislative house, while some of them are said to be awaiting access.Notwithstanding, the senate members have tried; a number of bills are awaiting access. I am not just at the number of bills but the quality of their content. This is where those who have an insight into the maritime legislative can really comment on. My opinion is based on the knowledge I have about them, so I cannot make any conclusive comment until I see the bills that have been passed. There is still much work to be done though, but nothing much can be done now because everyone is busy running around for re-election.
They have not performed well because since they assumed office, they have not had interaction with maritime stakeholders.  This 'Lunch with the Senate' event is the first time a thing of such is coming up. The senate members have not taken any concrete step in moving the industry forward. All they do is talk without taking action. Steps must be taken when solution is available;they have the solution but they are not doing anything about it. They should be able to work without been told what to do.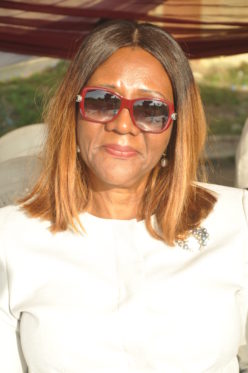 They have done a lot by considering many bills. The senate members have passed some like the transport commission bill and they have shown a lot of interest in the development of the maritime sector. The senate members felt the need to come to Lagos been the hub for the industry in the country, by engaging stakeholders about the problems of the sector and what can be done to improve the industry, which I feel is the best so far from any past senate. A lot have been discussed with the senate members like having the ministry of shipping; maritime bank to provide cheap funding; traffic gridlock and development of infrastructures which will aid activities in the maritime sector. It is my hope that the senate will provide solutions to the problems the industry is going through so that businesses can thrive.
We pay for your stories! Do you have a story for Ships & Ports? Email us at tips@shipsandports.com.ng or call 0810 359 4873. You can also WhatsApp us here. We pay for videos too. Click here to upload yours. 
Copyright Ships & Ports Ltd. Permission to use quotations from this article is granted subject to appropriate credit given to www.shipsandports.com.ng as the source.