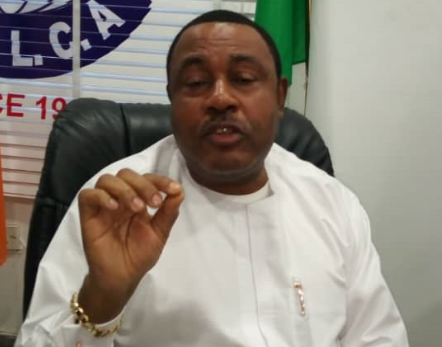 The Association of Nigerian Licensed Customs Agents (ANLCA) has said that nine suspects arrested in connection with the attack on its secretariat at Amuwo- Odofin, Lagos, have been charged to court.
Recall that on Tuesday October 6, 2020, the ANLCA headquarters was reportedly invaded by about 40 armed thugs.
The thugs were said to have broken into the property, chased away staff and carted away valuable documents and cash.
The National President of ANLCA, Tony Iju Nwabunike, who disclosed this in a statement on Tuesday, said the association will be following the process as the law takes its course.
Giving an account of the incident, Nwabunike said, "The gestapo-style invasion, which took everyone working in the secretariat unaware, resulted in robbery, looting and destruction of the association's properties while the invaders searched for Iju Tony Nwabunike, National President and other members of the National Executive Committee (NECOM).
"Fortunately, most of the national officers they wanted to physically attack were not in the building during the raid that lasted for over 30 minutes before the very timely and lifesaving intervention of police officers from Festac Police Station.
"To say that we, the NECOM members, escaped death is stating the obvious because the attackers were out for our lives.
"On sighting the police, most of them fled while nine members of the gang were arrested with their guns, charms and other harmful objects. In their struggle, and resistance against lawful arrest, the hoodlums injured a police officer, Seargent Abadariki Funsho, who was hospitalized after the incident."
He said ANLCA, as a law-abiding institution, will refrain from commenting on the matter, which is in court, as doing so would amount to subjudice.
Nwabunike said the association was further carrying out its independent investigation to ascertain the level of collateral damage to the secretariat.
"We want to also use this medium to inform the various chapters of ANLCA to prepare for their respective election of chapter executives as their constitutional rights guaranteed in the ANLCA supreme constitution and to disregard any empty threats from those individuals who don't mean well for the association," he added.