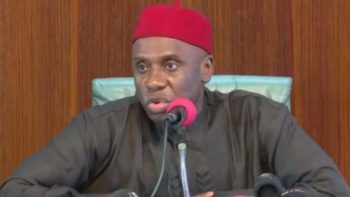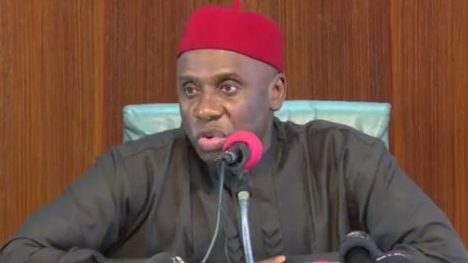 The absence of a National Transportation Policy has been blamed for the poor state of the country's transportation sector.
Minister of Transportation, Rotimi Amaechi said this in a Keynote address at a seminar organised by the Abuja Transport and Aviation Correspondents Association (ATACA) he delivered in Abuja.
He noted that the country's transport sector suffered as a result of the absence of a national transport policy since the country gained independence in 1960.
Amaechi said, "The ministry's mandate is mainly tailored towards problem gap identification/analysis, policy formulation, policy implementation and evaluation. It may interest you to note that the transportation sector since independence does not have an approved National Transport Policy to coordinate and drive the growth of the sector.
He added that the Ministry had to engage stakeholders on the need to tackle issues inhibiting the growth of the transportation sector which included the need for a National Transport Policy.
Aside that, he also maintained that many legal and regulatory framework instruments of the agencies in the transportation sector had become obsolete.
"We just concluded the 2017 edition of the National Council on Transportation in Sokoto State where two inter-ministerial committees involving relevant stakeholders were setup to handle two pressing issues in the sector."
On how far the committee went, he explained, "The committee on the finalisation of the National Transport Policy document which was before the Federal Executive Council and National Economic Council had been tasked to ensure that the policy is approved, as the outcome of their work would take the sector many steps ahead."
Amaechi, however, listed the transport reform bills to include the National Inland Waterways Authority Bill 2015 which seeks to repeal the National Inland waterways Authority Act Cap 47 LFN 2004, and the Nigerian Ports and Harbour Bill 2015, which seeks to repeal the Nigerian Ports Authority Act CAP 126 LFN 2004. Others he highlighted include the Nigerian Railways Authority Bill 2015 which seeks to repeal Nigeria Railways Authority Act CAP 129 LFN 2004, and the National Transport Commission Bill, which is an act to provide for the establishment of National Transport Commission as an independent multimodal economic regulator and other related matters.
"Under our watch, the four transport sector reform bills have undergone various public hearing stages in both chambers of the National Assembly," the minister said.