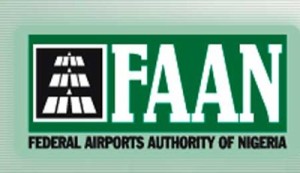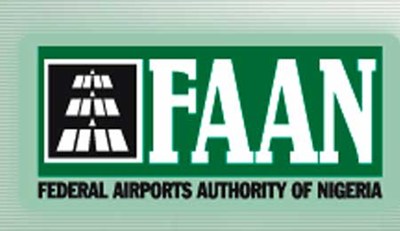 The Federal Airports Authority of  Nigeria (FAAN) says it will increase the capacity of the Kaduna International Airport to handle the rise in human and cargo traffic to Kaduna when the Nnamdi Azikiwe International Airport, Abuja closes for repairs.
It will be recalled that the Federal Government recently announced the closure of the Abuja airport for six weeks beginning from March 8, for repair works to be done in the middle section of its runway and taxi pavement.
The Managing Director of FAAN,  Saleh Dunoma, on Monday said, "All we need do is increase our manpower in order to take care of the additional traffic.
"This is very easy for FAAN because FAAN can move some staff from Abuja airport since Abuja airport is going to be closed.
"By the time we move some aviation security, safety staff and operational staff to Kaduna airport that would assist them in handling additional traffic.
"For example in 2015, government gave us approval for additional staff and these additional staff are being trained now.
"And as the minister said, of course, after the training, we will equip them, they will be better equipped to handle arms and they will be better trained to handle public.
"They will be trained to handle the exigencies of security from the day to day operation of our airport.
"A lot of things are being done; we will also give them some additional training in managing security at the airports.''
Dunoma also disclosed that FAAN began making reparations for the airport in Kaduna to handle the flights that would be diverted from Abuja long before the Minister of State for Aviation, Hadi Sirika, announced its closure.
He said FAAN began making the preparations much earlier because it knew in advance that the Kaduna Airport would be the alternate airport that would be used as soon as the Abuja was closed for repair works.
Dunoma said the authority would ensure that the aviation industry continued to contribute substantially to the country's economy.
The managing director stated that although there is no statistic to show exactly how much the industry is contributing to the economy, the aviation industry is a catalyst for economic development.
He said, "Just imagine a Nigeria without the aviation industry.
"Do you know how many businesses will die? You have seen in the press what is happening just because of the closure of the Abuja airport for six weeks.
"So I cannot imagine the Nigerian economy without the aviation industry. The aviation industry is a big contributor to our economy."
The FAAN boss assured that the issue of power failure at the airports, especially the Lagos airport, had become a thing of the past.
According to him, the cable lines that were damaged in the course of construction work have all been repaired and power supply restored.