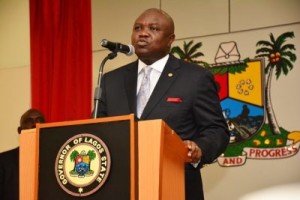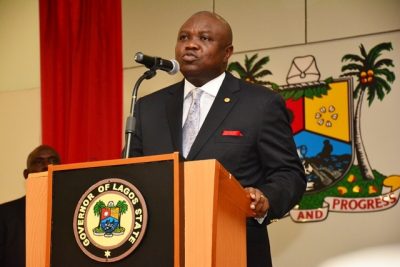 Lagos State Governor,  Akinwunmi Ambode, on Monday signed the N812.998 billion 2017 budget into law. Ambode, who signed the budget at the Lagos House, Ikeja, expressed optimism that the country economy country will bounce back this year to bring the nation out of recession.
The newly signed budget represents N150.41bn increase from N662.588bn for 2016. The budget capital expenditure is pegged at N507.816bn while the recurrent expenditure is N305.182bn.
Ambode said the 2017 budget will consolidate on the modest milestones recorded in 2016, adding that focus will be on key areas of infrastructure, economic, social/ security and sustainable environment.
The governor, "We are optimistic on the recovery of our national economy this year. We are encouraged by the budget performance of last year (2016) which stood at 78 per cent.
"Our government is committed to prudent financial management and equitable allocation of resources for the general good and will ensure proper fiscal discipline in the implementation of this appropriation law."
He appealed to residents' cooperation through prompt tax payment in order to ensure successful implementation of the budget.
"We encourage all tax payers to continue in this spirit and also take advantage of available multi-pay channels in fulfilling their civic obligations. Do not pay to touts or illegal channels. Make sure your tax payments count."