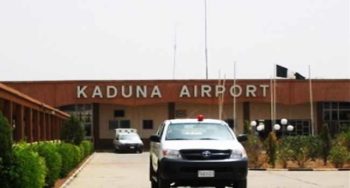 Barely 24 hours to the closure of Nnamdi Azikiwe International Airpor, Abuja for total rehabilitation of its runway, foreign airlines have continued to shun the alternate airport, Kaduna, insisting the airport is not safe for flight operations.
This is coming as local carriers jostle to increase their frequencies to Kaduna Airport in order to capture more passengers on the route pending the complete renovation of the Abuja runway.
Virtually all the foreign airlines spoken to said that they won't relocate their operations to Kaduna despite the appeal of the Federal Government for them to do so.
The operators said that they have already informed the Minister of State for Aviation, Hadi Sirika that they would be suspending operations to Abuja the moment it is shut for total rehabilitation. For instance, British Airways in a statement signed by its Regional Commercial Manager West Africa,  Kola Olayinka said that the airline considered several factors before deciding not to fly to Kaduna Airport.
The statement reads: "'I can confirm that BA will not be operating to Kaduna during the planned closure of the Abuja Airport. "Many factors were considered before this decision was reached, major ones are concern about the safety and security of our passengers as well as difficulties around some key operational issues. "We are currently evaluating all options for our customers planning to travel at that time and we will be reaching out directly to them for information about their trip."
Also, South African Airways (SAA) in its letter to Sirika, informed him that it would cease flight operations to Abuja starting from today, March 6th 2017. The letter was signed by the Ag. Chief Commercial Officer, SAA, Aaron Munetsi.
The letter read in part: "SAA commends the Nigerian authorities concerning the planned repairs of the Nnamdi Azikiwe International Airport runway. However, due to network and fleet operations planning, SAA regrets to advise that the airline will suspend its Abuja operations with effect from 6th March until April 18th 2017.
"The airline promised to be in constant touch with the Nigerian aviation authorities as the repair work progresses in order to establish its readiness for revised operations in accordance with the work schedule." Besides, the media consultant to Lufthansa Airways, Hakeem Jimoh said that the carrier would not operate to Kaduna as directed by the government. Rather, he explained that the airline would continue to operate to Port Harcourt and Lagos, stressing that it would only return to Abuja Airport once it is re-opened for flight operations.
He explained that the airline has already stopped the sales of Abuja airport tickets for passengers intending to travel to the Federal Capital Territory (FCT) from March 8, 2017. Jimo explained that passengers who had already booked ahead, the airline would offer them "no fee booking option," which would allow them to change their travel plans to Lagos and Port Harcourt Airports without collecting additional charges from them.
He, however, said that for those who still prefer Abuja Airport to any of the alternatives offered by the airline, the management would make refunds to them without any charges.
He said: "There is no plan to operate to Kaduna Airport by the airline. We will soon suspend our operations to Abuja and return to the airport once it is re-opened for flight operations. We don't have any codeshare arrangement with any Nigerian airline at least for now.
"So, for those who have already book ahead, we will give them alternatives, which is either Lagos or Port Harcourt that we still fly into in the country. We will offer them 'no-fee booking option,' which is the industry standards and if any passenger still doesn't want to fly with us, we will make a full refund of their payments to them without any charges."
Other airlines that operate into Abuja, but have declined to fly to Kaduna are Ethiopian Airlines, Turkish Airlines, EgyptAir, Air France and Lufthansa Airways.
However, indigenous carriers have indicated their willingness to operate direct flights to Kaduna as from tomorrow.
Dana Air in a press statement to journalist early this morning said it would commence four daily flights to the state from March 8, 2017.
The airline put the frequencies at 7.02am, 10.53, 13.23pm and 18.25pm, while there would be one flight each from Uyo and Port Harcourt to Kaduna keeping strictly to its scheduled time of departure.
Also, Med-View in a statement by its media consultant hinted that it would as from Wednesday commence five daily flights to Kaduna from Lagos.
The statement explained that with the schedule, all Med-View Airline flights to Maiduguri and Yola would be routed through Kaduna airport, but their departure and arrival time remain unchanged as well as flights originating from Lagos.
Commenting on the increased frequencies, the Chief Executive Officer (CEO) of the airline, Alhaji Muneer Bankole said the schedule was a proactive measure taken to ensure that all its numerous passengers going to Maiduguri and Yola have a seamless transition to their various destinations while flying Abuja-bound passengers to Kaduna.
The troubled Nigerian Arik Air, has also announced a special promotional fare that would enable passengers to buy a one-way ticket to any destination in Nigeria from N16, 000 especially those on the Kaduna route.
Arik also introduced a new schedule for the airport. The airline said that it would be operating three daily flights between Kaduna and Lagos and one daily flight between Kaduna and Accra, Ghana during this period.
Abuja Airport runway was constructed in 1982 alongside the commissioning of the airport. Rather than the industry standards of 20 years before total overhauling, the runway was in use for 34 years without any major repairs.
While it is closed, Abuja-bound passengers will have to fly to Kaduna and travel by bus to the capital, guarded by security agents, on a road where kidnappings have become recurrent in the last few years.
The plans for Kaduna to handle Abuja flights have been met with skepticism. The airport handled just 12 flights in December 2015, the last month for which Nigeria's airports authority has figures, compared with 812 that used Abuja.