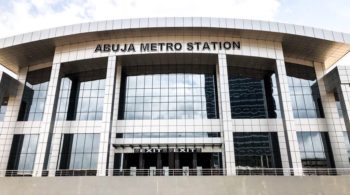 The Managing Director, China Civil Engineering Construction Corporation (CCECC), Jack Li, has disclosed that the Federal Government has not provided its N9 billion counterpart funding for the Abuja light rail project.
The project will be commissioned for commercial services on Thursday by President Muhammadu Buhari.
Li, who made the disclosure to journalists in Abuja said the light rail project, which began in May 2007, was challenged by inconsistent funding.
The 45.245km standard gauge rail line, which runs between the Nnamdi Azikiwe International Airport and the Abuja Metro Station, is said to be the first of its kind in West Africa.
Giving a background to the project, Li explained that it was fully funded with the $500m loan advanced by the China EXIM Bank.
He said, "The counterpart funding of N9 billion from the government has not been paid; inconsistent funding is a major challenge to the effective execution of the project.
"The Federal Capital Territory Administration decided to implement the project in phases and phase one of the project includes Lots 1A and 3, with a total length of 45.2 kilometres."
Li stated that 12 diesel multipurpose units, each with four coaches, would soon be brought in and added to the existing ones, adding that the down payment had not been finalised.
He explained that the rail would drastically improve the transport system in the FCT, noting that residents would enjoy safer and cheaper travels as well as easier lives.