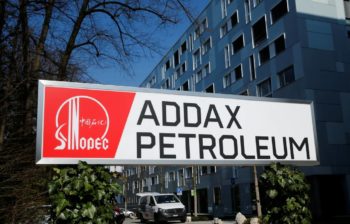 Addax Petroleum Development (Nigeria) Limited says it is planning a fresh investment of $3 billion to $5 billion in Nigeria over the coming years.
Addax in a statement on Sunday, affirmed its commitment to Nigeria, saying its future in Nigeria remained very bright.
The company disclosed that it would optimise its oil and gas operations in the country and increase production from its existing assets, both onshore and offshore.
According to the statement, Addax Petroleum/NNPC Production Sharing Contract has produced over 425 million barrels of crude oil over the 19 years when it took over operatorship of Oil prospecting Licences 98/118 and OPLs 90/225, previously operated by Ashland Nigeria Oil Company from 1973 to 1998.
The company said as a contractor to and on behalf of Addax/NNPC PSC, it achieved the feat "through sustained investment in reserves and production growth activities, application of technology, and strong NNPC/DPR partnership and strong partnership with host communities."