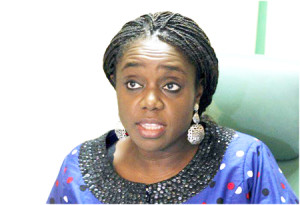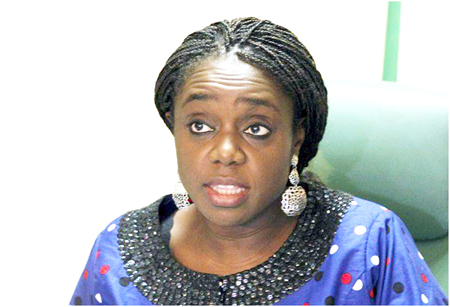 Minister of finance, Kemi Adeosun, says the Muhammadu Buhari-led administration recovers stolen funds on a daily basis.
Adeosun, who made this known while speaking on a programme on African Independent Television (AIT), did not state how much has been recovered by the Buhari-led administration so far.
"It's a process that we are reconciling and I'm sure that very soon, we will put out some data; I think Lai Mohammed put out some figures and since then we have improved our reconciliation methods and we have an asset tracking team," she said.
"I'm confident that very soon we'll put out updated figures of course recovery changes day to day because on a daily basis, money is being recovered from various places but soon we'll put out comprehensive figures on that.
"The recovered funds are still with me, part of it is to be used for budget. The acting president has insisted that we identify projects in the budgets that will have national impact so we are going through the budget to identify and release funds for that especially in the area of health. Stolen funds will be used for capital projects, not paying of salaries."
When asked when the country will exit recession, Adeosun said getting out of recession is not the most important thing.
"We are out, we're out to an extent and we hope that the figures will reflect the fact that we're out. We shouldn't focus too much on when, what we should focus on is growth. Getting out of recession is not enough, we have to grow and grow aggressively.
"The ERGP has plans that will have us seeing seven or eight percent growth and that is the kind of growth we need for our population growth and I'd like to focus less on when we'll get out of recession."
She also said the Paris Club refund is to be used for payments of salaries and pensions, adding that the ministry of finance releases figures of how much each state received so members of the public can follow up.
Towards the 2015 general election, the Buhari team listed fight against corruption as one of the areas it would focus on. Since the beginning of its tenure, operatives of the Economic and Financial Crimes Commission and Department of State Services have on various occasions recovered money from various people.
The most prominent is the recovery of $9.8 million from Andrew Yakubu, former group managing director of the Nigerian National Petroleum Corporation (NNPC).