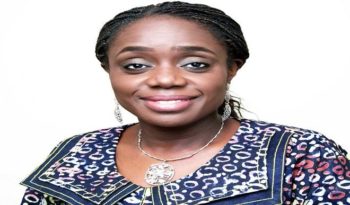 Nigeria's Finance Minister, Kemi Adeosun, on Thursday attributed wastage of resources by state governments to non-compliance to tax payment by many Nigerians, especially at the state level.
Adeosun, who made this known during a Facebook LIVE video chat tagged "Tax Thursday", said many state governments get away with wastage and corruption because many Nigerians don't contribute to the resources at the state level.
While responding to questions during the chat, the minister said governments at the state levels will become more responsible when Nigerians hold them accountable.
Adeosun, however, noted that the citizens would hold them accountable only when they pay their taxes, adding that such action is part of their duties.
"It is our duty, this is our national duty. People get very patriotic about Nigeria; being a Nigerian is not about the flag, it is about doing the right thing…," she said.
She explained further that payment of taxes has a way of fighting corruption.
"I think as we get together, as people pay more taxes as well, it does fight corruption," she said.
"The problem at the moment is this: most state governments, there is no input from people in where the state government gets it money from; so, they come to Abuja, give you money and it goes back to the state.
"But when you in the state actually pay money into that state government, you'd get involved. You would join the political party, when they call you for budget town hall, people would turn up; they would want to know what exactly is the government planning to do.
"You'd get a lot more engagement from the public and that's what keeps an eye on government; that's what keeps an eye and checks corruption and checks wastage and make sure that money is spent not on wasteful project but on needful projects."
Adeosun noted that such relationship between government and tax players alerts the people to the activities of government and creates vigilance on the part of taxpayers.
"I think that that partnership of taxpayers and government is very, very critical. If government gets money it doesn't need, it's not accountable to the people for, it is very easy for that money to go astray," she noted.
"But when your money is there, then you make sure that, really, people do the right thing. And I think that's very important – it is important for government and it is important for the people."