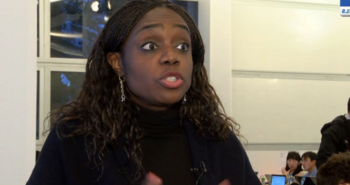 Minister of finance, Kemi Adeosun, says the voluntary assets and income declaration scheme (VAIDS) has nothing to do with the bill before the national assembly seeking amnesty for looters.
Speaking at the VAIDS interactive session for executive business owners hosted by PwC in Lagos on Thursday, Adeosun said the bill is not from the executive but from the legislative arm of government.
She said the position of the President Muhammadu Buhari-led administration is clear on looters, stating that VAIDS is all about taxes not treasury looting.
"The bill is a legislative bill; you know there are two types of bill, the executive bill and the legislative bill. I believe the bill is being sponsored by the legislative.
"This is not the priority or focus of the executive. Our view on treasury looters is very clear in how we are trying to recover money, and how we are prosecuting where we find there has been an offence. VAIDS has nothing to do with treasury looting.
"VAIDS is about regularisation of tax status. It is not an amnesty for anybody that has stolen money in any form. It is an amnesty for those who have underpaid their taxes, maybe not been as organised as they could have been; there is no connection.
"There is no amnesty from our perspective for those who have looted our treasury. VAIDS is simply about tax".
The minister added that the scheme has been well received by Nigerians, and it will ensure that Nigerians will pay taxes forthwith.
She said many nations in the world where we get the best of services are blossoming due to the level of tax compliance, and that must be brought down to Nigeria.
Adeosun highlighted that many Nigerians who live outside the country or have properties abroad pay a lot in taxes in those countries but seek to avoid taxes back home.
The minister said Nigerians pay as much as £360 million in school fees in the UK, and it is not reflecting in the tax data back home. She said this must change.