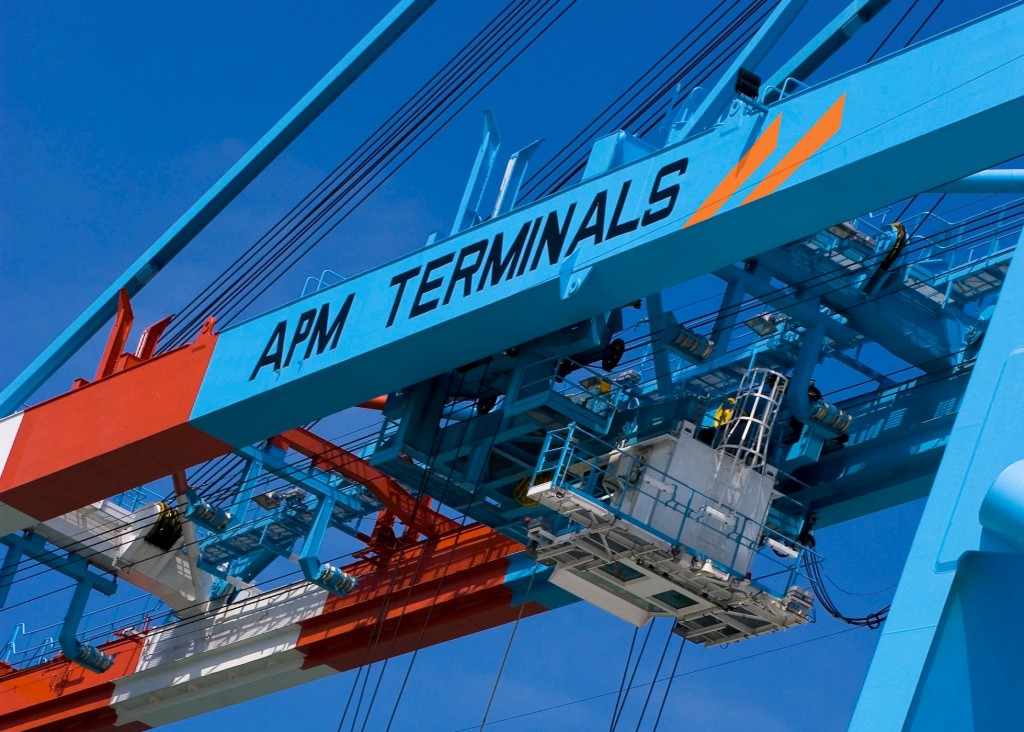 Last year, APM Terminals opened the most advanced container terminal in Mexico. Adidas has since moved the bulk of its inbound goods flow to the terminal in Lazaro Cardenas, where automated gates, an efficient on-dock rail facility and a secure gateway to Mexico City support faster cargo delivery.
Adidas group HQ main entrance
Adidas Mexico imports about 90% of its products from Asia, mainly Vietnam, Indonesia, China, Cambodia, and Pakistan. With plans to deliver 50% of its products to store shelves within 45 days of being manufactured by 2020, Adidas was looking for a supply chain partner capable of meeting these demands.
High-level of automation
Faster customs clearance at APM Terminals Lazaro Cardenas, the high level of automation and information from the state-of-the-art terminal operating system, played a key role in Adidas' decision to move the bulk of its inbound cargo flow to the terminal.
In Mexico, Adidas is the second most popular brand name for athletic and casual footwear and accessories with a 33.6% market share in Q2, 2018. Its Mexican market is served by a single distribution centre in Mexico City where voice guided picking has replaced paper-based processes to speed up picking and reduce human error.
The company's strategy for 2020 is focused on moving from paper- based and siloed processes to greater digitisation for increased data visibility and improved operational efficiencies. This has already happened with the opening of Speed Factories, highly automated production facilities that quickly manufacture shoes in small batches to respond to changing consumer desires.
For Adidas Mexico, cargo visibility and cargo security are also top priorities, as well as supporting the fast fashion trend to keep up with customer desires. Cargo security measures taken at the terminal mean there is now less risk of theft of cargo and the advanced levels of customer service support have been very beneficial to Adidas.
The digital systems at APM Terminals allows Adidas to know exactly when their cargo arrives and where it is, while automated gate and yard facilities allow for faster truck turnaround time to pick up containers for their onward journey to Adidas' distribution centre.
Real-time updates
With the automated features that APM Terminals offers, Adidas is able to receive timely information regarding vessel arrivals, shipping notifications and live status updates. The athletic brand can access digital platforms to receive information about container tracking, pick-up appointments and other tasks.
"We are receiving reports on the time our cargo is in the yard and how many hours or minutes are passing until they release it and with that information, we can improve our performance," Roberto Fernández, Senior Inbound Manager, Adidas Mexico said.
Same day customs inspection
Since the customs process typically takes one day – two to three days faster than at other ports, APM Terminals Lazaro Cardenas has the capacity to carry out same-day inspections for 100% of all import volumes. This capability results in faster release time and eliminates any storage fees for customers.
To facilitate moving through Mexican customs, Adidas ships containers of apparel and footwear separately because footwear is subject to more strict regulations and may take more time to clear. "It is very important to have this speed, especially for footwear, because we need to meet a lot of compliance requirements and permits," Fernández said.
The next step will be greater automation to improve visibility and include the customs brokers in the data flow. Adidas also plans to experiment with the intermodal rail service to Mexico City to improve security.
Source: APM Terminals