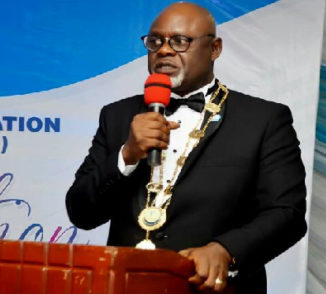 Foremost indigenous shipowner and Chairman, Starzs Investment Company Limited, Engr. Greg Ogbeifun, has advocated the need for more focus on building the capacity of indigenous shipping companies for Nigeria to fully optimise the benefits of the Africa Continental Free Trade Area (AfCFTA) agreement. 
Ogbeifun, who spoke through the company's Manager, Corporate Services, Sofieye Uzor, in a paper presented at the Lagos International Maritime Week on Tuesday, noted that the nation's shipping industry is presently not where it should be. 
While highlighting the opportunities Nigeria stands to gain in the free trade agreement, Ogbeifun urged the Federal Government to support indigenous shipping companies to grow and compete favourably with their counterparts in other climes. 
He said the country would benefit from well-developed indigenous capacity, which is currently being hampered due to lack of finance.
The support from the government, Ogbeifun said, would help indigenous shipping companies acquire more vessels, which in turn would boost the economy and create jobs. 
"Africa's blue economy is primarily driven by shipping but our shipping industry is not where it should be at the moment. We have very few indigenous participation at the moment, and so, the focus should be on building capacity. 
"Building capacity is hampered at the moment by lack of finance and because of finance, we are unable to acquire ships. The AfCFTA is going to increase trade activities within the continent of Africa. That creates more opportunities for Nigeria in terms of intra-continental trade so we are able to have less trade inhibitions, tariff liberalization and debt relief.
"However, to benefit from these opportunities, we need to increase our shipping capacity. The industry at this time is not ready to face the competition. How do we compete with Liberia and other countries that have built their maritime industry to meet these opportunities? We are not ready to meet the opportunity so we have to focus now on that capacity.
"We need financing support particularly. That is what is going to help us acquire vessels and enable us participate effectively in the industry," he said.