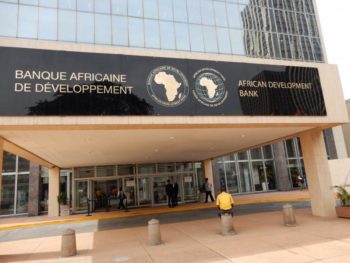 The African Development Bank (AfDB) on Thursday commended Nigeria's initiative on "Buy Made-in-Nigeria" products and South Africa's efforts on "Buy Africa" campaign to shape the countries' consumer preferences.
AfDB in its Annual Development Effectiveness Review 2018 presented in Busan, South Korea, noted that African countries are taking initiatives to promote domestic industries; creating industrial zones or parks with tax incentives and special terms.
The bank counsel that such projects should be carefully instituted to optimise long-term benefits to the host countries.
The report stated, "The Nigerian Government promoted local manufacturers by mandating that its agencies spend more of their budgets on locally-produced goods and services.
"Therefore, governments needs to be alert to the future impact of artificial intelligence and automation on industrial development, including how they may affect employment opportunities for unskilled workers."
According to the report, the bank plans to make major investments in renewable energy capacity in hydroelectricity in Ethiopia, solar energy in Nigeria, South Africa and Namibia.
The bank's New Deal in Energy in Africa establishes a transformative partnership to achieve universal access to energy in Africa by 2025.
On the economic outlook, the report stated that the Foreign Direct Investment in Africa had risen from $10 billion in 2000 to over $60 billion in 2016.
It, however, said between 2015 and 2017, the Industrial Gross Domestic Product fell from $619 billion to $581billion..
The bank's 2018 African Economic Outlook report found that bridging Africa's infrastructure gap required investments of between $130 billion to $170 billion annually.
It, however, expressed confidence that multilateral banks had succeeded in attracting private finance to help deliver infrastructure but new financing instruments were still needed.
"To help finance Africa's infrastructure, mechanisms must be developed to draw on such global savings as sovereign wealth funds, pension funds, international bond markets and infrastructure funds," the report said.