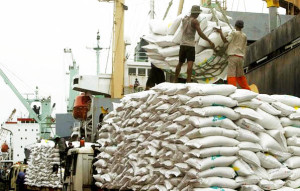 The African Export-Import Bank (Afreximbank) says it has signed a Memorandum of understanding (MOU) with Ecobank Transnational Incorporated (ETI), the parent company of Ecobank Group, on investment financing.
A statement by the bank on Wednesday quoted Dr Benedict Oramah, the President of Afreximbank, as saying that the collaboration would open more opportunities for African businesses to access the much-needed financing.
Oramah said that inadequate access to trade finance remained one of the greatest obstacles to Africa's economic development.
"We are very proud at the opportunity to work with a pan-African financial institution like Ecobank to deliver on our shared goal of enhancing access to trade finance in Africa," he said.
Oramah said that under the agreement, Afreximbank and Ecobank would design joint innovative and tailor-made financial instruments and solutions for strategic public sector institutions as well as small and medium enterprises.
He said the aim was to enable businesses to participate effectively in the production of value added goods and services in national, regional and continental value chains.
According to him, the initiative will create a 500 million dollars programme dedicated to financing trade among Afreximbank member countries.
The Chief Executive of Ecobank Group, Ade Ayeyemi, lauded the collaboration and said that the initiative was to create more efficient ways of channelling trade finance towards supporting growth of intra-African trade and industrialisation.
Afreximbank is the foremost pan-African multilateral financial institution devoted to financing and promoting intra- and extra-African trade.
The bank was established in October 1993 by African governments, African private and institutional investors, and non-African investors.
It has approved more than 51 billion dollars in credit facilities for African businesses since 1994, including about10.3 billion dollars in 2016.
Afreximbank had total assets of $9.4 billion as at April 30, 2016 and is rated BBB- (Fitch) and Baa1 (Moody's). The Bank is headquartered in Cairo.