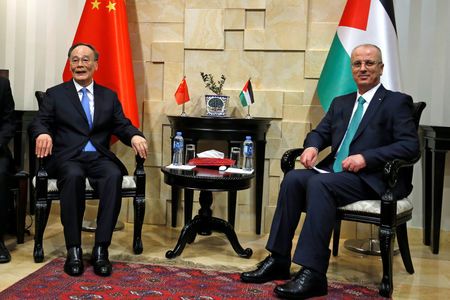 China's Ministry of Commerce (MofCom) on Wednesday, said that Beijing has signed a free trade agreement Memorandum of Understanding (MoU) with Palestine.
The ministry said in a statement posted on its official website that the MoU was signed by the country's Vice Commerce Minister, Qian Keming and Palestinian Minister of the National Economy, Abeer Odeh, during Chinese Vice President, Wang Qishan's visit to Palestine.
Both sides agreed to step up negotiations and try and reach an early agreement, according to MofCom.
In 2017, the bilateral trade volume between China and Palestine hit $69.28 million, up 16.2 percent compared to the same year-ago period.