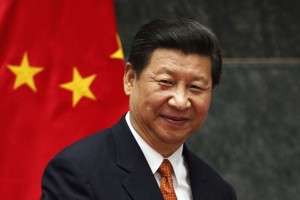 China said it would take action to defend its interests if the United States damaged trade ties between them.
The Ministry of Commerce stated this on Tuesday, after US President, Donald Trump, authorized an inquiry into China's alleged theft of intellectual property.
Trump's move, the first direct trade measure by his administration against China, comes at a time of heightened tension over North Korea's nuclear ambitions, though it is unlikely to prompt near-term change in commercial ties.
U.S Trade Representative, Robert Lighthizer, will have a year to check whether to launch formal investigation of China's policies on intellectual-property, which the White House and US industry groups say are harming US businesses.
The United States should respect objective facts, act prudently, abide by its World Trade Organization pledges, and not destroy principles of multilateralism, an unidentified spokesman of China's Ministry of Commerce said in a statement.
"If the U.S side ignores the facts and disrespects multilateral trade principles in taking actions that harm both sides' trade interests, China will absolutely not sit by and watch.
"It will inevitably adopt all appropriate measures, and resolutely safeguard China's lawful rights."
The ministry said that the U.S should "treasure" the cooperation and favourable state of China-US trade relations, and warned that any US action to damage ties would "harm both sides' trade relations and companies".
"China is continuously strengthening its administrative and judicial protections for intellectual property,'' the ministry added.
China's policy of forcing foreign companies to turn over technology to Chinese joint venture partners and failure to crack down on intellectual property theft has been long-standing problems for several US administrations.
Trump administration officials have estimated that theft of intellectual property by China could be worth as much as 600 billion dollars.
Experts on China trade policy said the long lead time could allow Beijing to discuss some of the issues raised by Washington without being seen to cave to pressure under the threat of reprisals. 
Copyright Ships & Ports Ltd. Permission to use quotations from this article is granted subject to appropriate credit given to www.shipsandports.com.ng as the source.