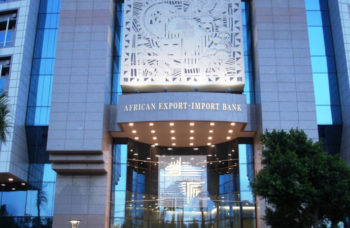 Intending to unlock capital and leverage much-needed financing into Africa, the African Export-Import Bank (Afreximbank) has launched a new guarantee programme.
The Afreximbank Guarantee Programme (AFGAP), launched in Sal, Cape Verde on Wednesday, will help to de-risk African transactions in order to make them more attractive to investors and financiers.
The programme, offers a variety of credit enhancement solution to clients in Africa, is part of Exim-plus, a broad strategy developed by Afreximbank to position itself as a comprehensive trade facilitation and financing solution centre in Africa.
Under Exim-plus, Afreximbank is offering a broad array of instruments that are often associated with export credit agencies and other specialized trade and development finance institutions, thereby differentiating itself from normal commercial banks and development financial institutions.
Amr Kamel's Executive Vice President in charge of Business Development and Corporate Banking, Amr Kamel, speaking during the launch ceremony, said that AFGAP was a demonstration of Afreximbank's unwavering commitment to delivering on its mandate of promoting intra- and extra-African trade, in particular, the mandate of using risk bearing instruments to promote trade in Africa, by introducing new risk mitigation solutions to address the trade finance needs of the continent.
AFGAP would bring "additionality" to Africa, by mobilizing financing that would otherwise not have been possible, to support the economic development of the continent, he said.
Kamel called for support for the programme from partners and other relevant stakeholders, saying that although Afreximbank had taken a giant step in launching the programme, it could not achieve the desired results alone.
"We are, therefore, calling on partners interested in Africa's development and all relevant parties to work with Afreximbank to support the promotion of trade and trade-related investments in Africa." He said.