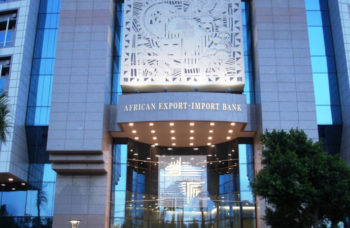 The African Export-Import Bank (Afreximbank) has selected Nigeria as Africa's first centre of excellence for healthcare services, where it would support development of firstclass healthcare facilities.
In a statement on Thursday in Lagos, Afreximbank President, Dr Benedict Oramah, said that the strategic plan was also to diversify Africa's exports and promote trade in health and medical services.
"The Centre of Excellence is expected to reduce the outflow of patients from Nigeria and other Africa countries seeking medical treatment abroad and ensure inflow of patients from within and outside Africa for treatment.
"It will conserve the foreign currency spent by Nigerians on medical tourism. It will also reduce the exodus of doctors going abroad to seek better pay," Oramah said.
According to Oramah, other countries worthy of the status include Ghana, Kenya and Tanzania.
He said that the bank had entered into an alliance with the King's College Hospital, London (KCH) to achieve its objectives.
The president said that the alliance would establish a network of centres of excellence in tertiary healthcare across Africa to deliver a range of specialist services for patients.
He added that the centre of excellence initiative would make a significant contribution by helping to meet the growing healthcare needs of Africans.
Oramah said that Afreximbank and KCH would engage the Nigerian Ministry of Health to formalise roles and responsibilities ahead of the implementation of the initiative.
Oramah quoted Dr Anwar Alhaq, Centenary Project Director at KCH as saying: "We are delighted that the location of the first Centre of Excellence has been confirmed.
"We look forward to sharing our healthcare knowledge to benefit the people of Nigeria and beyond."
Afreximbank is the foremost Pan-African multilateral financial institution devoted to financing and promoting intra and extra-African trade.
The bank was established in October 1993 by African governments, African private and institutional investors and non-African investors.
Its two basic documents are the Establishment Agreement, which gives it the status of an international organisation, and the Charter, which governs its corporate structure and operations.
Since 1994, it has approved more than $51 billion in credit facilities for African businesses, including about $10.3 billion in 2016.
The bank is headquartered in Cairo.